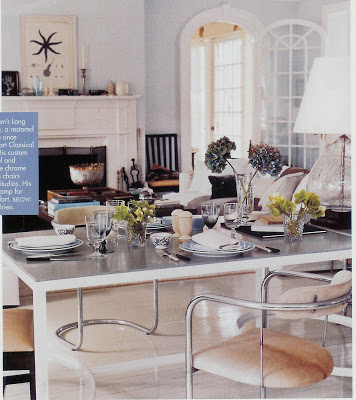 Thomas O'Brien, Veranda, 2006.
One of the things that struck me about Thomas O'Brien's apartment in House and Garden this month, was the mass of black and white art on one wall. Not one big Serra, which would also appeal, but many subtle pieces in artful array.
I like this approach; I'm drawn to black and white art myself, and I think it works particularly well if the room is dressed in bold colors.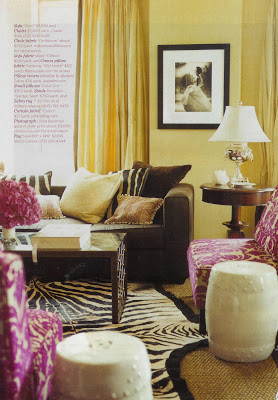 Lillian Bassman gelatin silver print, Domino.
It seems to work equally well en masse….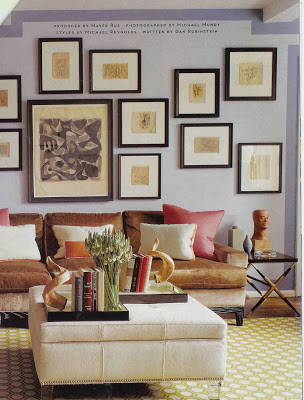 Ah, Mr. Gambrel, how I am itching to post that new spread. Above, House and Garden.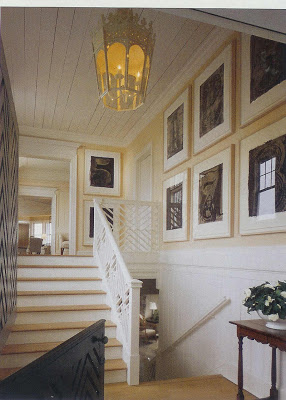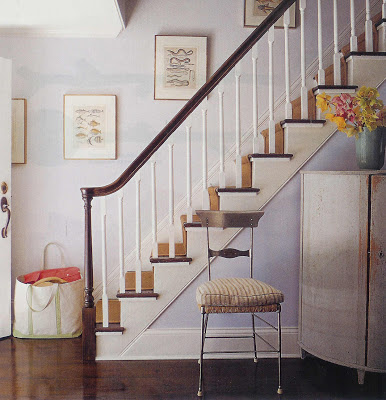 Elena and Doug Adkins's home in Sag Harbor, Elle Decor.
or used as a solitary focal point.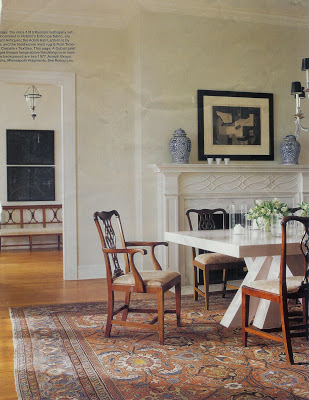 I believe this is Darryl Carter in Elle Decor. Georges Braque cubist print in the foreground; Joseph Beuys works in the back.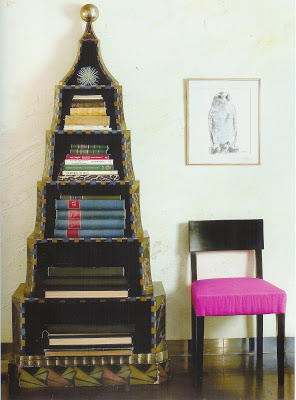 Albert Hadley, his own home, drawing by Van Day Truex, Albert Hadley by Adam Lewis.
Not big and bold, not loud and flashy, many of these pieces beg you to move in, look closer. As in the image, above, it requires you to accept the vignette as a whole while respecting the individual pieces. Because rooms, like people, are complex; there are often shades of gray.