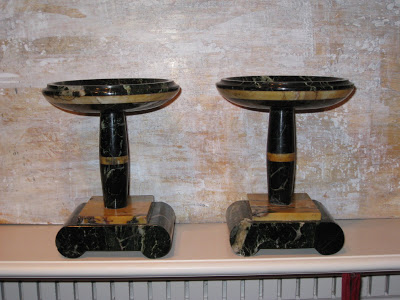 You might remember that I treated myself to a little armillary sphere right before the holidays. I blanched at the self-indulgence and told Mr. Blandings in a very firm tone, that I should receive nothing else for Christmas. "The sphere was my present," I proclaimed. "Nothing else."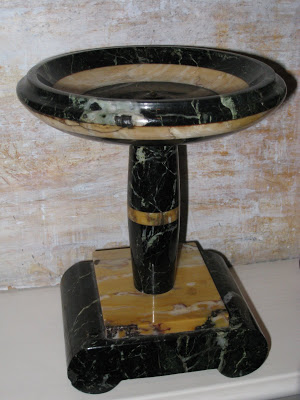 So whether it was from devotion, or fear that this was some sort of test, he ignored my request and picked up this sensational pair of marble compotes from Christopher Filley's. For me.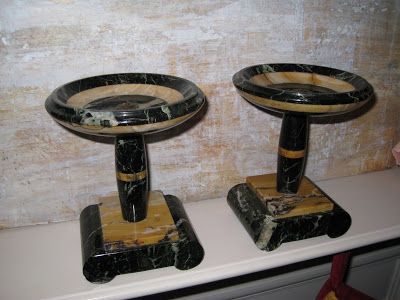 Well. They can't be returned, naturally, that would be so unkind to Christopher, and he is always so good to me. I just don't know how he knew just the thing. He couldn't possibly have thought I was hinting when I told him it was such a toss up when I was there – sphere or compotes. Could he? I know he didn't think I meant for him to get them just because I was fretting – once or twice – that they might be sold during the season as they are just the thing anyone with impeccable taste might fancy. Did he?
He was doubly rewarded; once under the mistletoe by me, and, earlier, by Christopher and Rich who called him "Mr. Blandings" while he stood helpless and lost in a place he can't quite understand. "Mr. Blandings." He just loves that.