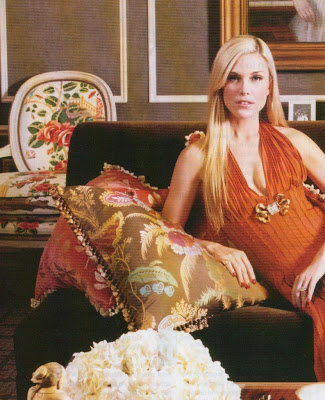 The yummy little number on which Tinsley Mortimer has her elbow propped in this month's Bazaar is Clarence House's Noveau Bizaare. Issued a couple of years ago, I originally saw it in the New York Times Style section. Memo, please!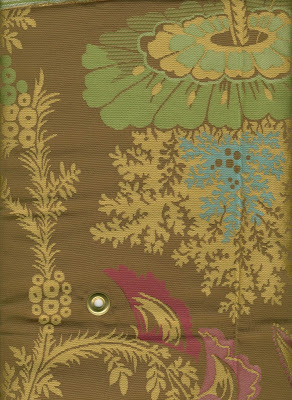 It's still in my "house" bag. I wanted to use it just as Mrs. Mortimer has done, with one other something, here a damask, of similar scale. And the tassel fringe. Are you paying attention? If you aren't familiar with passementarie, now is the time to learn.
Is the grommet hilarious? It's to deter cheaters like me from skirting the two yard minimum, ordering the memo and whipping up a pillow at virtually no cost. At 400 + retail, it's probably wise.