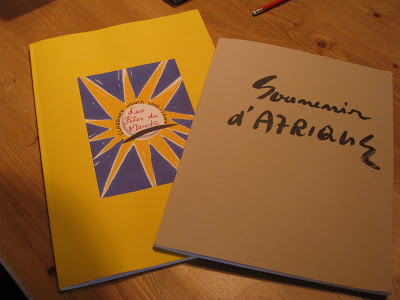 One of my favorite trade showrooms here in town is Designers' Only. They carry a lot of the English lines, as well as Brunschwig and Ralph. Last year they picked up Clarence House and I was in hog heaven.
I think these would be charming framed as well, you know, if you did accidentally pick one up somewhere.
Lovely florals outside, lovely florals inside. And art.