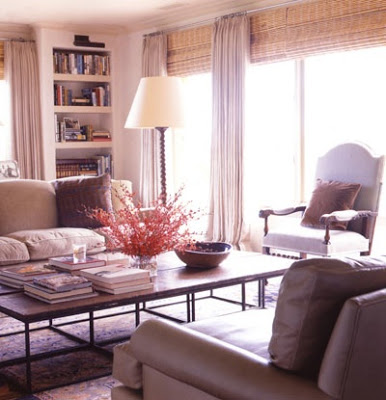 As I am not a morning person, I quietly publish my post the night before then monkey with the time a bit. So, some of the night owls and insomniacs had an advantage. Pam chimed in with Michael Smith at midnight. Joni followed, and distinguished herself by being up at 3:23 am. Oliver emailed me at 4:28 to add that Smith's work was for Dawn Steele from the mid-90's. Also correct. This layout is from House & Garden, February, 1993.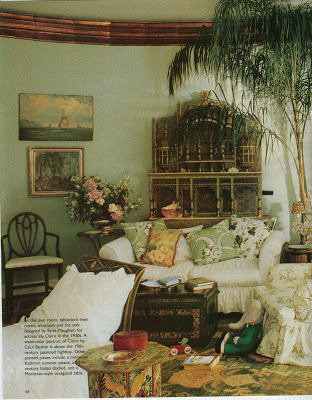 Courtney
had her thinking cap on, and relayed the tasty tidbit of the early Smith/Lynn von Kersting partnership in Indigo Seas. (Image above, from the article in House Beautiful, January, 1990, in which the partnership is mentioned.) I think you can see that influence in the sitting room.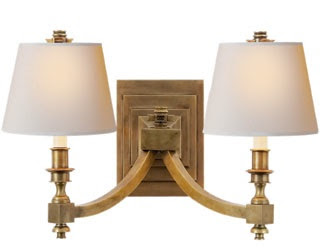 Smith has a new line of lighting out for Visual Comfort that I am quite anxious to see. And some of you folks, you might want to take a nap.