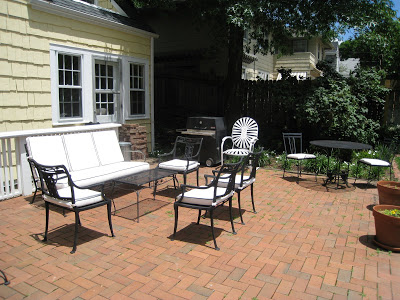 I don't really like outside. Even as a kid I was much happier inside with a book than outside doing, well, anything.
I still need to plant some annuals. I know it's late. I don't like outside, remember? I'm getting around to it. Anyway, while a wall around the patio would be nice, it's usually an extension of the playing field, so it seems like a hazard to put a two foot stone wall in the back field. But I was thinking some planters might be nice.
Then, I noticed as I was going through my files, almost all the outdoor furniture I have pulled from magazines was selected for a potential indoor use.
Or this one, from Sue Fisher King, which is available in these really amazing colors. Fab, huh?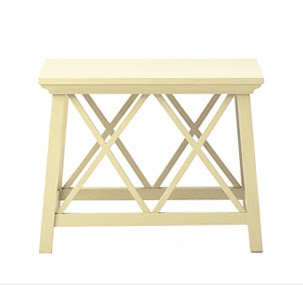 And finally, this table from Marston and Langinger, also available in about a million colors, would make a handy side table for the kitchen sofa.
Maybe I don't have to go outside after all.