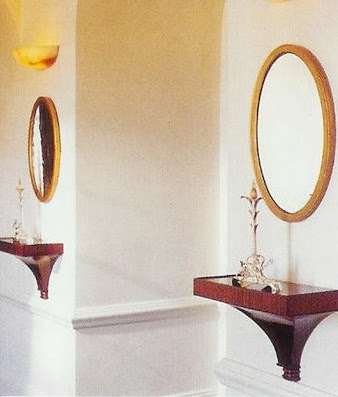 In a previous post I mentioned Mariette Himes Gomez's deft touch at choosing and hanging mirrors. I've been going back through her books for additional help with the dining room. (Which does not out-weigh my commenter-help, which is always, well, helpful.)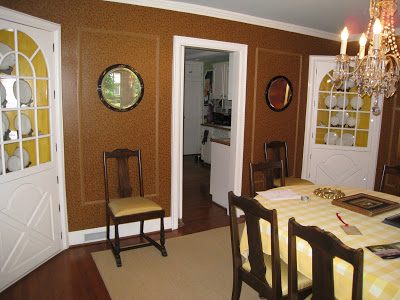 I agree that these mirrors don't pair well with the pieces that were previously in this spot, so here they are alone. Alone together. You know what I mean.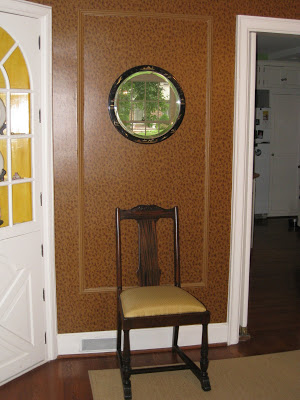 What do you think of the bracket – like in Gomez's image above – and…something? Candlestick, statue, Lego creation, something like that? Maybe I'm just not used to having a single thing on either side, but it looks off still. You can't imagine how much Mr. Blandings is enjoying the shifting and the talking about the shifting. That's really his favorite part. And the holding up. He always loves the holding up. And the holding up one more time. I bet he's really excited that it's Friday and we can mess with this all weekend. Yep, right now he's probably thinking, "Too bad I'm here with all these grown-ups trying to support their families when I could be home helping Mrs. Blandings with the dining room."
I bet that is just what he is thinking.