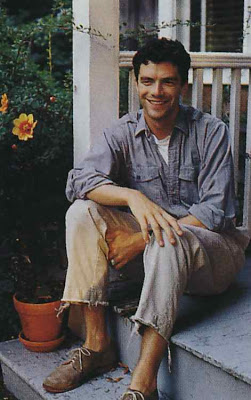 Nell E and other readers of February 1994's House Beautiful found (adorable) Thomas O'Brien and his sunny Brookhaven, New York home smiling back at them from the pages.
Extraordinarily talented, you can see he's aged…well. He's aged darn well, in fact.
Image top and previous post, House Beautiful, February 1994. Photography by Laura Resen.