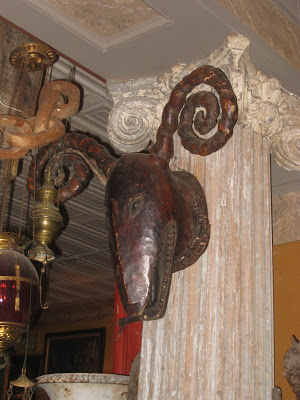 Christopher Filley was just back from Roundtop, Texas when I dropped in with my notebook to pick his brain about my latest article. It was more like post-lunch than breakfast, but it was a great way to fight off the mean reds, not that I had them. It's like an alcoholic working in a bar, my having this job. So dangerous. So much temptation. Here are some of the new wonders that Christopher's holds.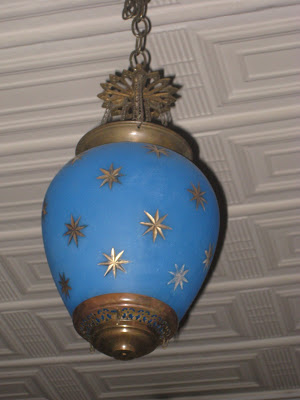 Wonderful fixture, currently not available at Pottery Barn or the like. Thank heavens.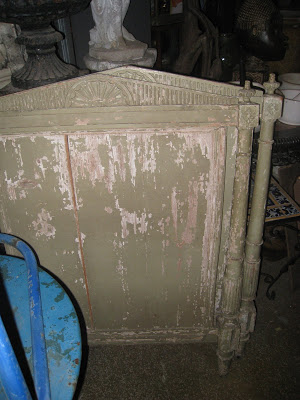 Wonderful day bead. The gray green color of this paint is beyond beyond.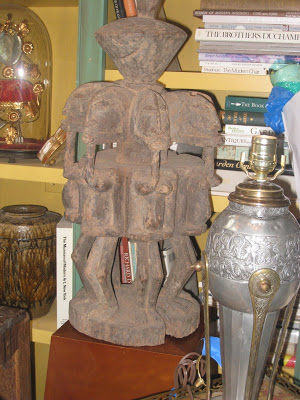 African sculpture. There is another piece that is currently on hide-away. There's a lot of terrific stuff here and I'm hoping it goes unnoticed until I'm in the black again.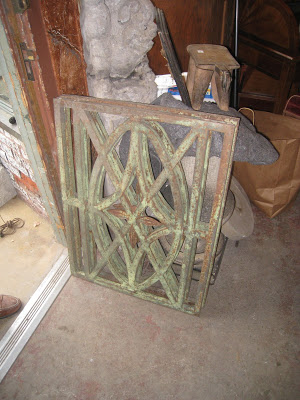 See, you could decide. Garden ornament? Interesting wall decor? Table top?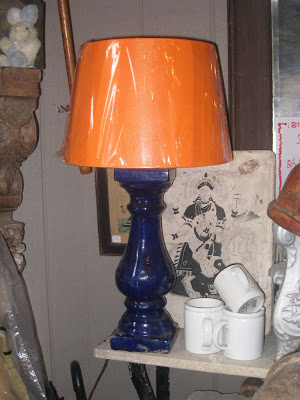 Love the combination. This lamp sits right inside the front door and I started clicking away here.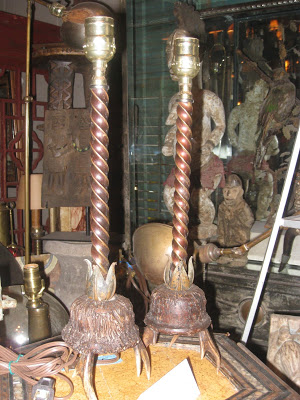 There were a lot of really great lamps. (Although one less when I left.) These Christopher and his partner Rich created out of found parts.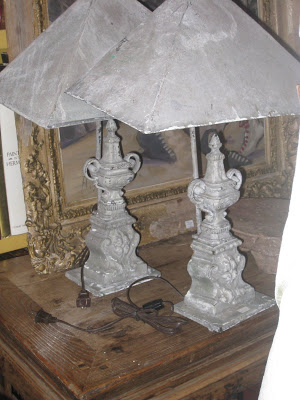 I know. Really great. I was tempted by these twins, but I only needed a single. I'm so disciplined.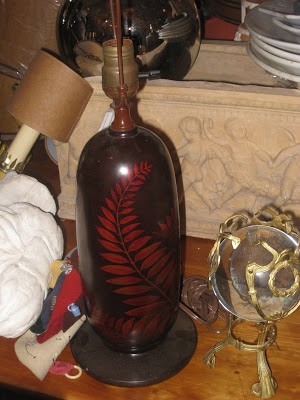 The colors of this are so subtle. Even in this image the leaf pattern is a little more distinct than it is in person.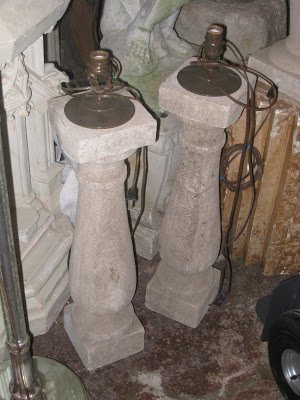 If I were the sort to say "bring the outside in" this would be my opportunity. But I'm not.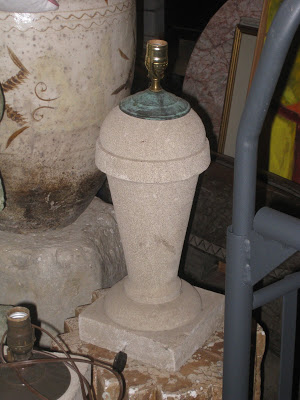 And another.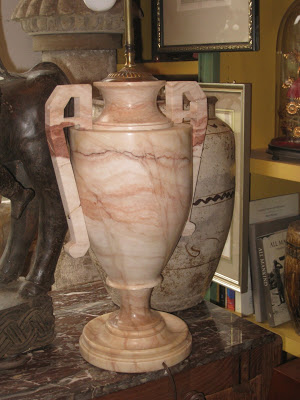 No surprise, the classic, sculptural silhouette of this urn also tugged at my purse and heart strings, but the color was not quite right for my kitchen. "Almost," I thought as I ran my hand across the marble. Not forever, but we'll always have Tuesday.
There's so much more. Stop in if you are in town or give Christopher and Rich a jingle at 816-668-9974 if not. Tell him Mrs. Blandings has been talking about him again.