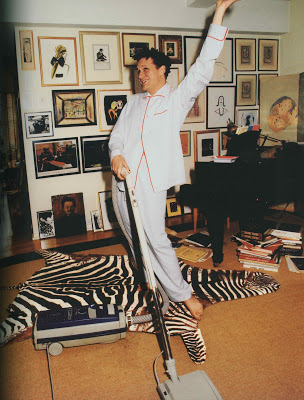 My big city friend emailed a couple of weeks ago and said, "You must address the taxidermy issue; it's the elephant in the room." or something like that. I was trying to keep away from all issues political, but this one has been bouncing around in my head and today I had to put it to rest.
Moving in for the kill, I settled in on the floor beside the design books and began a more focused quest. If Hadley had a head or two, maybe Van Day Truex did, too. Alas, only one, and faux, but a classic image all the same and as I hadn't hit my limit, in it went.
You can make your own call on taxidermy in design – chic or aw shucks. Mr. Blandings did not put up a fuss when his menagerie did not move to the Dream House. Now if I can keep him from bagging a trophy wife I'll be in luck.