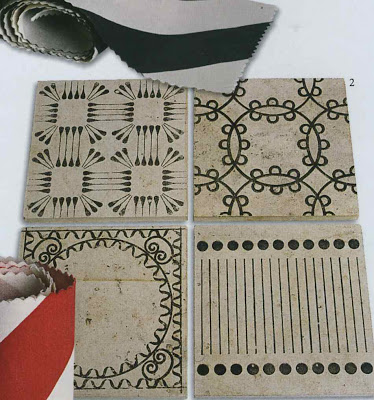 Megan at beachbungalow8 posted last week about her Halloween decorations, or lack thereof. Seems her off-spring are not impressed with her efforts. We've had the same issue around here and Megan and I also have our crow problem in common.
Not ones to go overboard for Halloween, we both had a keen appreciation for the realistic crow. Megan's step-dogs have taken hers for play toys while I have a different canine conundrum. Rosie, the boxer pup, is bothered by them. Barks. Incessantly. Even after being able to view them closely and give them a sniff, once they return to their perches she barks so hard her front feet come off the ground. Bother.
Rather than fearing they were a harbinger of doom, they were oddly comforting. Inky black they swooped and climbed outside the window and their silhouettes looked like lace against the gray winter sky.
It was not until a few years ago that I read a fascinating article about crows. Innately familial, not only do they mate for life (as much as 17 – 21 years) they live in close family structures with older siblings helping to care for the young.
There is a lot of speculation about their ability to communicate, but it does appear that some species can relay information over great distances. Certain communities of crows will learn the languages of other birds who live nearby and will often respond to their distress cries.