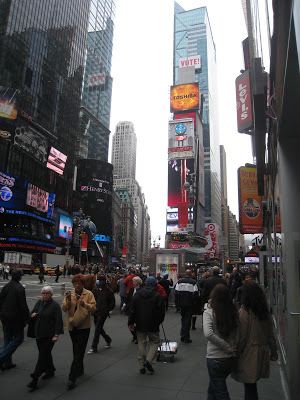 I went to New York to see people. Not big masses of people, though I saw that, too, but a few individuals with whom I have become friends over the last year and some change.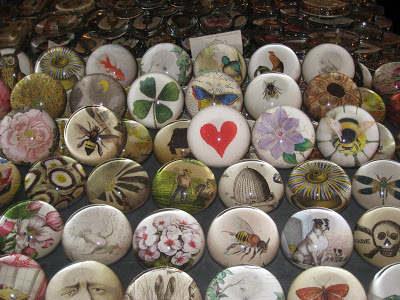 Up until now if I said to Mr. Blandings, "I got an email from my friend…." he would say something along the lines of, "Honey, he's not your friend; you've never even met him."
Which is exactly the stance I would take if one of my children ever claims an on-line friend, but this is different. We are friends. We have a lot in common. I know things about them and I don't really think they're lying when they tell me about recovering a chair.
So, I hopped a plane (or two) and ended up in the city. It is magic, isn't it? I had a tiny bit of time to walk around the Village with my big city friend (and have a free cup of coffee on Starbucks to celebrate our vote) before we were off to an election party.
The next day, a bit weary, up and out and then about to see a couple of the shops that I had pined for on-line.