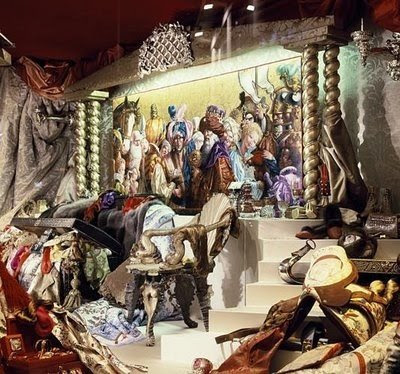 I was quite charmed by Jennifer's post last week on past Hermes windows. In particular, this 1989 window, "In Praise of Silk," bowled me over. That grotto chair – divine!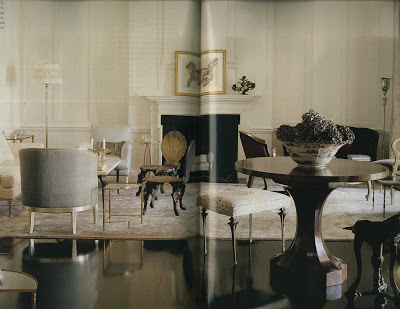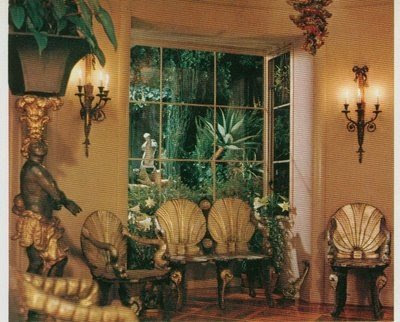 When I went on the hunt, however, they were more elusive than I had anticipated. Ms. Weastler used them with great aplomb in the sleek setting above. They are quite dramatic juxtaposed with the spare and linear marble fireplace.
No surprise, Amy Fine Collins came through just as a girl would hope. A little lucite, a little animal print, and, yes, a gilded grotto chair.
Kelly Wearstler's work appears in Rooms to Inspire by Annie Kelly; photographs by Tim Street-Porter, who also deserves credit for the Gambrel room I posted in haste last Thursday.