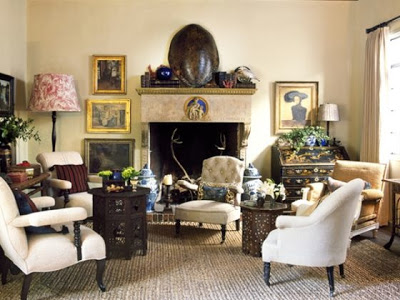 My magazine club met last night and one of the issues we discussed was the February/March issue of Western Interiors. When Rosie heralded the arrival of the mail today I was delighted to find the April issue in the slot. The crew last night agreed that the magazine is very strong and this issue does not disappoint. I was especially charmed by Dan Marty's Los Angeles apartment, pictured above. (Marty owns a showroom in L.A. Check his site as the vignettes are quite inspiring.) Another feature that will be a fan favorite is a project by C. Renea Abbott, owner of Houston's Shabby Slips. Do pick up a copy, or better yet, subscribe today.
For much better coverage of Marty and the changes at Western Interiors hop on over to Katie Dunham's
Katie Did
as she did a much better job than I.
Image above, Tim Street-Porter.