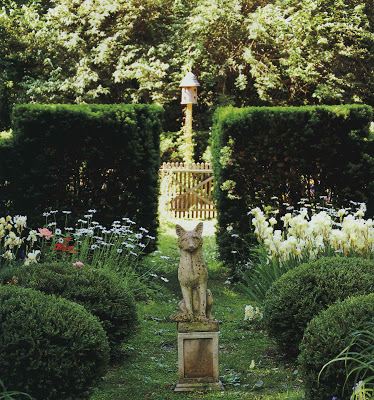 "Dad?" "Yes?" "There are a couple of branches down in the backyard." "OK, I'll look at it in a minute." Mr. Blandings was testy. He was helping me hang shelves in the playroom when our oldest called up the stairs. Actually, he was hanging shelves and I was helping, which really means I was telling him exactly where the shelves should go and then getting snippy when he started talking about studs and bolts and details that I did not find all that interesting.
Once we'd reached an agreeable compromise (perhaps a quarter of an inch was not as significant as I had originally supposed) we pulled aside the shade to assess the damage in the backyard.
The "branches" it turned out where about half of the Bradford Pear, a lovely tree that has no business living in this part of the country. It was the last of three, and while it makes me feel unkind, I said, "good riddance." The other two were felled by the same fate; now we can replace them with better suited sentries.
The branches fell on the fence and into our neighbor's yard. It was an ungodly mess that badly damaged their dogwood, but fortunately did no harm to their pool cover. They have been out of town all week. "I think we need to move that so it's not so much of a disaster when they get back." "We do?" "I can help you." "Honey, it's incredibly heavy. We can't move that." "Of course we can. Not pick it up and move it, but shift it, you know leverage."
Their gate was locked so we (he) set up ladders on each side of the fence so Mr. Blandings could climb over to clear some of the mess. I'm a big enough woman to say that he was right, but not quite big enough to move a two hundred pound limb. I did remain cheerful while he handed me branches and kept my advice to myself.