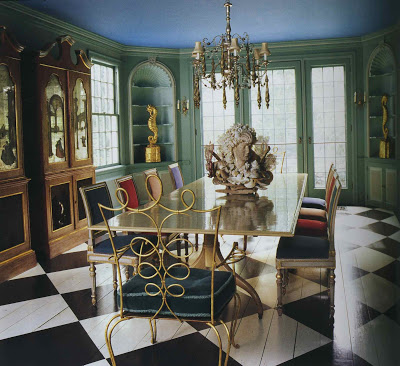 I have an itch to paint. I just finished painting the playroom and while I started in December (it's complicated, more later) I just don't want to put the brushes away. A floor would be fun. Or a ceiling. Did you notice that this one is blue?
Pottery? Yep, these were sprayed black which would be easy as pie.
A headboard for the poor, neglected third child? This would offer a chance to use the jigsaw as well. Bonus.
Stair risers as I've never been able to settle on a runner?
Speaking of easy, I'm such a pushover for black and white and nearly any other color.