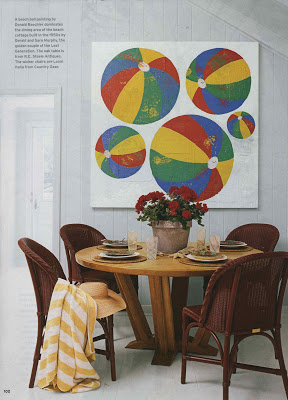 I originally scanned these images in September of 07.
I have always wanted a beach house. For someone who doesn't like to go outside, I really like to be at the beach.
This house spoke to me from the first time that I saw it – and calls again each time I run by it in my files. There are some really lovely pieces of furniture here, but it is still beachy and relaxed.
You probably know that the Murphys made summer in the Riveria chic, by some accounts invented sun bathing, were the inspiration for the Divers in
Tender is the Night
and on and on.
Wealthy and generous, they were gracious hosts and it seems they were less interested in gathering the glitterati of their day around them so much as their magnetism drew others into their orbit.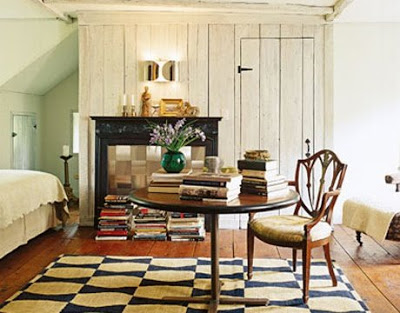 Chafing by the confines of New York society they moved to Paris and traveled about Europe with their three children. They returned to New York so Gerald could take over a failing family business, the well-known leather goods store, Mark Cross.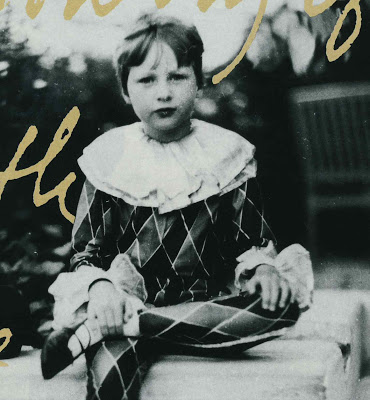 The youngest two children, both boys, died young, but their sister Honoria (seen here at age nine dripping in diamonds) lived a long life and continued to summer on property that was originally her grandparents'.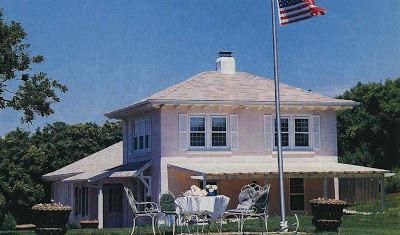 I believe the home pictured in the top seven images is "the Pink House." It is the only home the Murphy's built and they originally named it "the Little Hut." Honoria gave it its later name.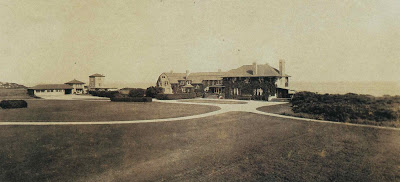 The Murphys built the house on the property of Sara Murphy's family estate in the 1950's. Sara and Gerald eventually had the "big bad house" (as Gerald called it) torn down as they could neither rent nor sell it. Before building the Little Hut they renovated the dairy barn and christened it "Swan Cove."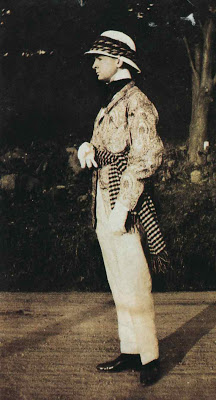 I've given a hint of what a golden couple they were. There is tons on the web, books and magazines to keep you busy for a summer if you choose.
One book, Living Well is the Best Revenge, was titled from a favorite Spanish proverb that Gerald quoted. But his daughter's interpretation is a bit different than the assumed one, "It was really that my father would seek the simplest thing, like the shop that had the nicest peaches. It didn't mean spending a lot of money necessarily."
I think the essence of that sentiment is what draws me again and again to this house. That and the unbelievable light.
The top seven images from House Beautiful, August 2006 design by Valerie Smith. Photographs by Miki Duisterhof and Don Freeman. The bottom five are from House and Garden February, 1992. The image second from bottom is Gerald at Yale; the last is his interpretation of a feed bag for Mark Cross. Other pictures of the home before it sold appear
here
.