Emily Evans
Eerdmans
is a design historian and author of
Regency
Redux
and Classic English Design and Antiques. While working on her latest book on Madeleine Castaing her editor suggested she start blogging to keep her writing muscles in shape; lucky for us. Here she weighs in on what will last:
Breaking down "The Money Room"

When Mrs. Blandings asked for my thoughts on which rooms will be tomorrow's "Garden in Hell" or "Money Room" and which young(er) decorators will be tomorrow's Billy Baldwin, my brain started whirling in overtime.

I started thinking about these iconic rooms and what they all had in common:

1. the owner is generally a style-setter herself (Pauline de R, Diana Vreeland, Babe Paley)
2. and has the big bucks for a room done to the nth
3. which means the designer is usually someone already established and already has a track record
4. and lastly, don't discount the importance of the photographer. If Derry Moore shoots your room, for example, you increase the odds of reaching icon status. Photographs that are atmospheric and evocative rather than the overlit, impersonal style often seen in Architectural Digest add tremendously to the overall effect.

So with these things in mind, here are a few selections which I believe have a good shot of being tomorrow's touchstones:

Annette de La Renta's Bedroom in Connecticut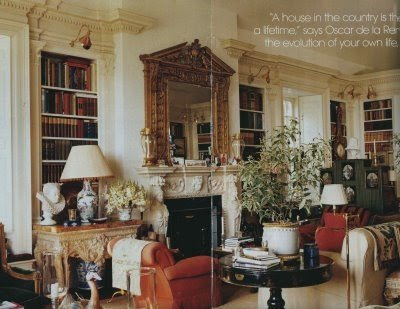 Susan Gutfreund's Winter Garden Room, NYC, by Henri Samuel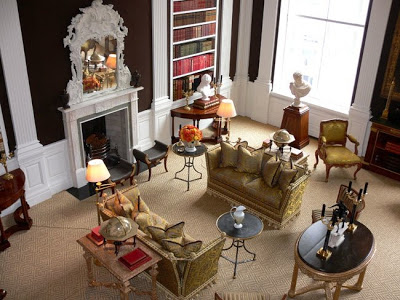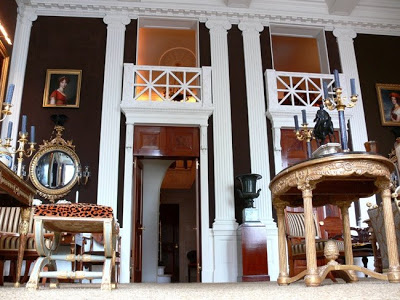 I also love the homes of younger fashion-socialites Tory Burch (by architect Daniel Romualdez) and Aerin Lauder (by Jacques Grange).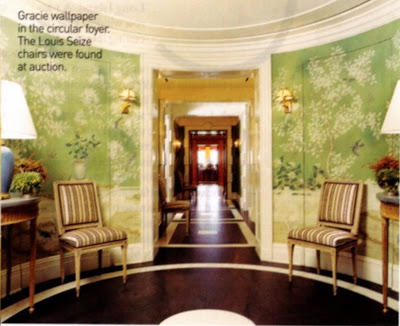 And if I had to nominate a few additional names that we'll be talking about in 2049, I would cast my vote for Miles Redd and Kelly Wearstler.
For more information on Emily, do check Ronda Carman's profile here. And, as we seem to be awash in a sea of Redd, check back to see why he thinks his rooms "have legs" and which designers inspire his work.
Images from top, Annette and Oscar de la Renta's bedroom with architect Ernesto Buch, Vogue, December 2008, photograph by Francois Halard, two images of Gutfreund's Garden Room courtesy of
NYSD
, photography Jeffrey Hirsch; two images of Roehm's living room also
NYSD
, photography again by Jeffrey Hirsch; Tory Burch's entry via the Peak of Chic from Vogue, photography by Francois Halard.