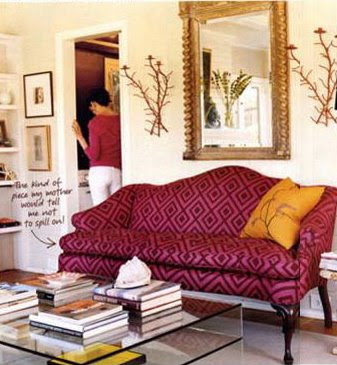 When I posed my questions to fellow bloggers one of the phrases I used was, "What is your 'Money Room?' I was referring to a room that Albert Hadley created for Mrs. Vincent Astor, a room she intended to use to give away her late husband's money.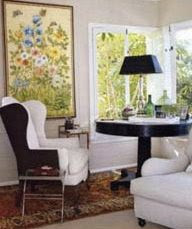 Jennifer Boles of
The Peak of Chic
and contributing editor to
House Beautiful
defined her picks by entire homes rather than rooms. "In terms of money rooms, I have three money homes, all belonging to designers who I admire greatly.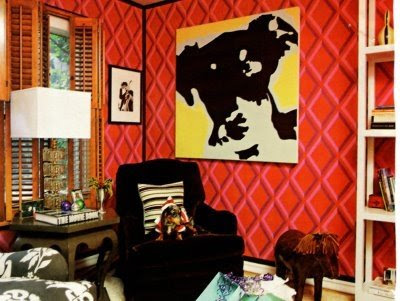 Ruthie Sommers' home that appeared in the first issue of Domino – We're still talking about that home.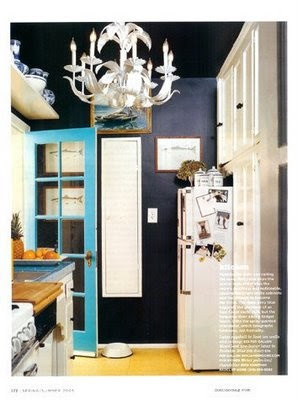 Ruthie is the 21st century version of Sister Parish, Eleanor McMillen Brown, and Ruby Ross Wood all rolled into one.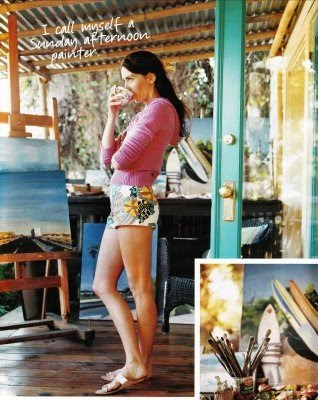 She showed us that traditional can be fun, young, and hip by adding bold colors and great graphic prints. It's great American design- comfortable, classic, and exuberant.
All Sommers' images domino, Spring/Summer 2005; Miles Redd images from So Chic and Bunny Williams images from her book, An Affair with a House.