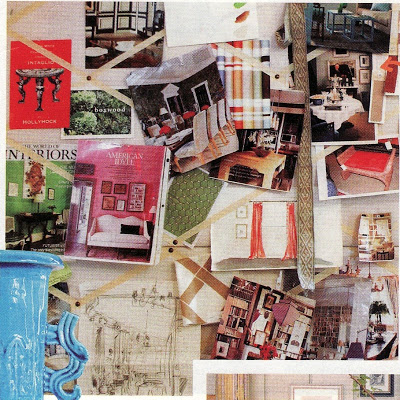 I need to find a spot to put a board like this as I usually end up with piles of stuff on my desk for weeks on end. But I thought the board was interesting because you can see that Sommers was inspired by other designers' work. Miles Redd noted this as well and many readers commented on the fact that he was inspired by the work of his contemporaries.
The gift of that color magic, with the unerring eye and, most importantly in this case I think, some budget constrictions resulted in something particularly special.
This house, I think, will come around again and again as one of the examples of an enduring aesthetic of our day.
Designers' own homes often seem the mad scientists' laboratories and how I do love to see what they are cooking up.
Images, top, via Style Court; photography for the Gambrel images by William Waldron.