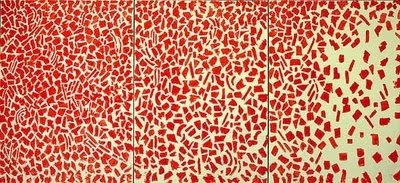 Ladies first. Courtney Barnes writes the acclaimed and admired blog,
Style Court
. Courtney has a B.A. in art history and a masters in education; this back ground and a passion for design provide an interesting perspective for her informative posts. Her picks for lasting design are Michael Smith, Suzanne Rheinstein, Miles Redd and Ruthie Sommers.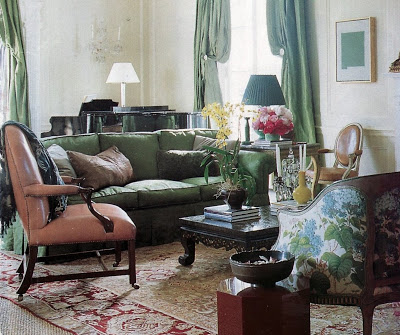 Courtney was recently struck by the art picks that Smith was a part of for the private quarters of the White House. She explains, "Well, of course I haven't yet seen what Michael Smith is doing with the White House – we may look back and say this was one of the great projects of the new century. I think a lot of people associate him simply with extremely tastefully done, sort of stealth-wealth interiors, but, to me, he's really skilled at telling a multi-cultural story.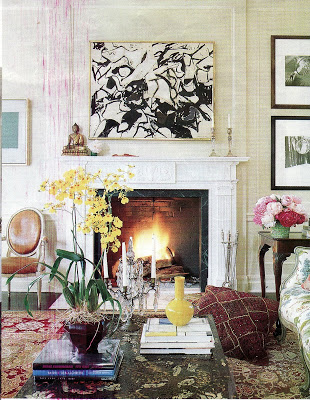 In a subtle way, he weaves a lot of disparate elements together. 19th century English rooms were all about eclecticism – that's nothing new – however Michael is doing it in a very sophisticated way.
To be fair, this isn't the first administration or designer to work with modern art, but it appears that Smith will be pushing the boundaries of what we are used to seeing in the White House. He may be the first to create a major bridge between the past and present."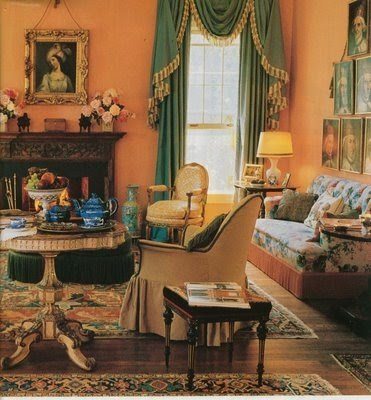 Courtney says her "Money Room" would be
Suzanne Rheinstein's
living room, which evolves both with the seasons and over the years, but remains timeless.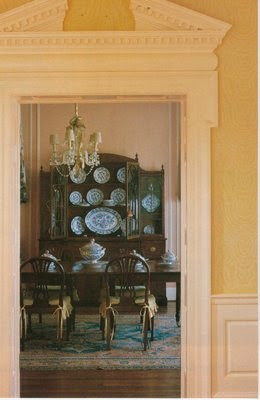 "Not too many designers could create such a symphony of color," says Courtney.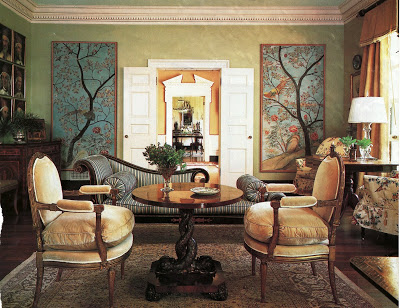 "I love that her framed wallpaper fragments are heirlooms, something she had up years before the current mania. "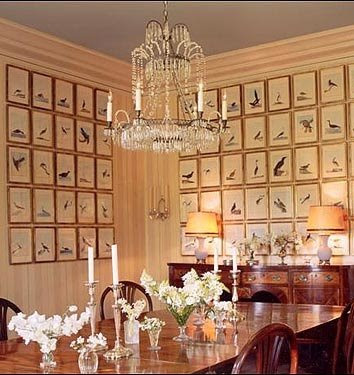 She is able to cover every stick of furniture with those aqua striped slipcovers and nothing feels contrived."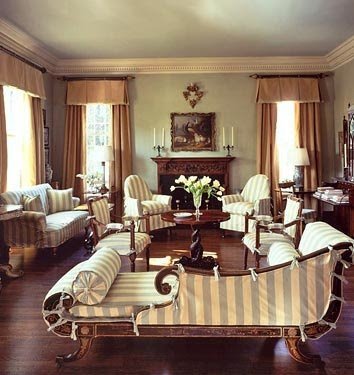 "I also think
Miles Redd
is quite innovative. Maybe more complex then people realize. He's so known for glam and for his hot pink living room, but there is something interesting going on in his interiors!"
And then, she couldn't resist just one more. Ruthie's bedroom. "It is my personal equivalent to the Rothschild bedroom."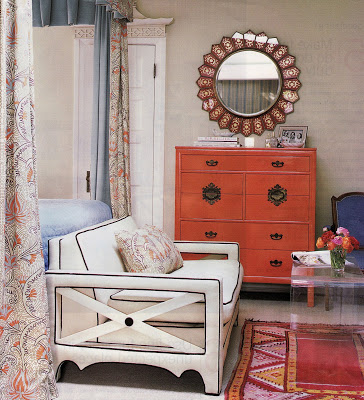 Stop in later today for Jennifer Boles's selections.
Image, top, Red Azaleas Singing and Dancing Rock and Roll Music by artist Alma Thomas via Style Court. A different work of Thomas's was recently selected for the White House on loan from the Smithsonian. Following two images, Mossimo Giannulli and Lori Laughlin's home by Smith from Elle Decor, June/July 2000, photography by Henry Boirne. Next image, Smith's Elements of Style. Top two images of Rheinstein's home, HG, August, 1989, final two domino, photography Tim Street-Porter. Ruthie Sommers's bedroom from In Style, Spring 2007, photography by Ngoc Minh Ngo.