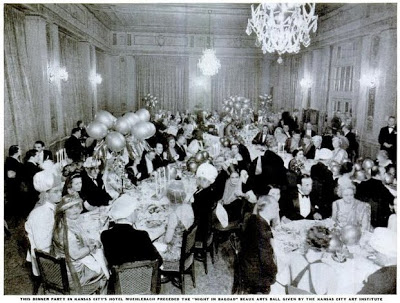 I gave up resolutions a few years ago. They never really provided any satisfaction, rather just a feeling of defeat following Christmas that I had a weighty to-do list from last year that was left unattended.
Still, I have a few things that give me a mental nudge now and again. Usually about now.
Don't yell so much. Don't spend so much time on the computer. Quit biting cuticles. But there is one, a set really, that revolves around being a little braver, trying a few new things, putting my toe over the line every now and again. I'm bad at it and though a very wise man said to me once, "I think the dye is cast," I start the new year again wishing for a little courage.
I'm sure Mr. Vincent's heart and honor were in the right place. But now that it is all said and done the director's outrage seems irrelevant, while Mr. and Mrs. Malang still appear to be having a swell time.
Courage. But, maybe wear a shirt.