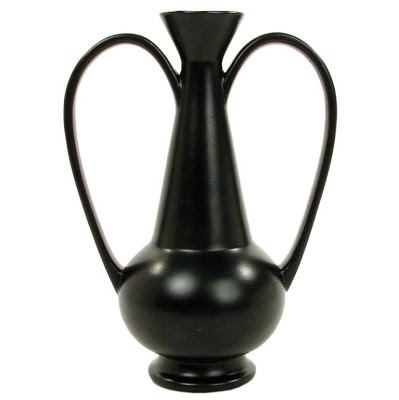 The boys went back to school on Tuesday then were home yesterday for inclement weather. The snow did not start in earnest until afternoon, but the temperatures were (and are) in the single digits. Frankly, I'd rather be inside anyway. And likely will be for the next two days. Say hello to school in June.
When we arrived home, peeling off coats and hats and gloves, my eldest asked me why I don't like to play Wii with them and I said, "You know, I don't really like to mess around with electronics." He responded with a bug-eyed double take.
It's true that toward the end of Christmas break I was clicking around on the computer every now and again. I forget about things for a while then they occur to me and I will go on an interested but half-hearted quest.
There is a wonderful, wonderful vase (top) on 1st dibs, the perfect piece to begin any collection. Delightful, indeed, is Ponti's porcelain for Robert Ginori as well, but these tiles! Oh, how they sing.