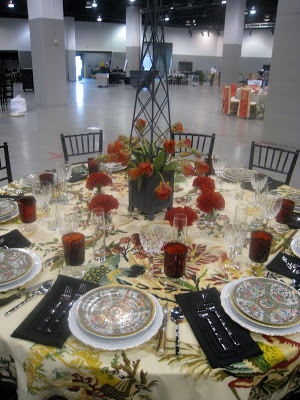 I had the opportunity to set up early for Dining by Design so I rattled around in a mostly empty enormous exhibit hall unloading my stuff from rolling suit cases.
It was great fun to watch the designers constructing their backdrops and creating their vignettes. Styrofoam looked like stone and store displays seemed like antiques as these incredible creative minds transformed stuff to fantasy.
The table was pretty, while some were spectacular, but the best part of the evening was the people who were with us. As is always the case.