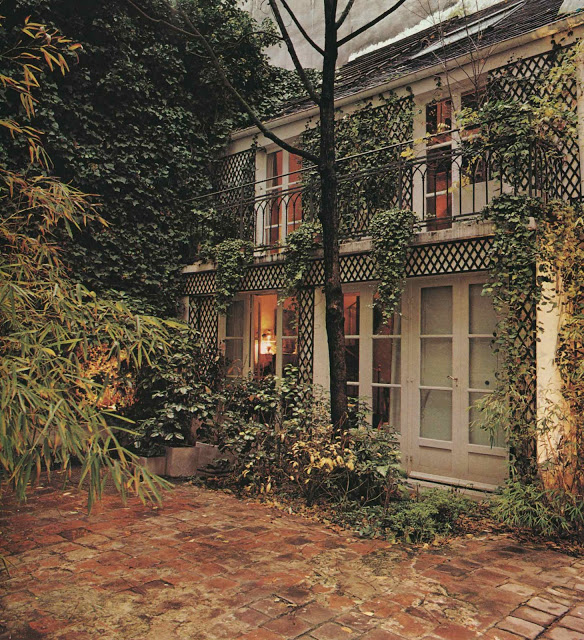 I leave for Paris in a week. I am taking my oldest son. I love to travel, but hate to fly over water so had talked to my doctor about a small prescription (both in strength and number) of Xanax, which cures my ills. I had decided not to take it after a friend, who had just made the trip, assured me that one is not over open water all that long. The news yesterday sent me to the pharmacy.
Now that I am assured of the edge being chemically taken off, I'm on to the next thing on my list. Help me out with a couple of things, will you? Please suggest one thing, one, that you think I should see (or eat) while I'm there. Please, please, please, please, please do not recommend something like Versailles or Laduree. I'm looking for something I wouldn't find in a guide book.
I'm also taking recommendations of either the best book or movie you would take on the plane to set the mood. One. Pick the best.
Image, Architectural Digest International Interiors, 1979, the home of Princess Claude Ruspoli on the Ile Saint-Louis. Photography Pascal Hinous. And, yes, trellis.