It seems fitting to include this as we are just back to school. This follows up a post containing a "letter" from the boys to Mr. B which you can find here. This post originally appeared August 29, 2008.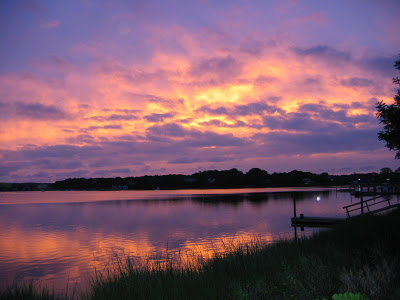 Memorandum
Date: August 29, 2008
Re: Camp Closing Procedures
To: Staff
I'd like to thank everyone for another successful summer at Camp Blandings. Besides the usual transition
issues
, the summer seemed to go well. In general, the maturity of the campers seemed slightly better than last year. We can only hope this continues to be the trend, but as we phase in a teen-agers over the next two years it's best to not be too optimistic.
In order to be better prepared for next year's campers I am recommending the following:
A consistent policy on swim team. The responsible party needs to be clear, either campers are always expected to go practice or practice is completely optional and attendance is determined by the whim of the camper, generally based on who will be there and what kind of snacks might be provided. This year's counselor was greatly influenced by her own level of interest and energy which was based on who would be there and what snacks would be provided. We need stronger leadership in this area.
It might be helpful if next year's counselor were a little more willing to spend time outside. It is hot and it is buggy, but a more positive disposition might be in order.
While archery and marksmanship are not part of the regular curriculum, perhaps we should explore their addition to the schedule next year. There seems to be a high level of camper interest in shooting, spearing and wrecking things. Along this line, I believe pyrotechnics would be a popular offering.
There are a few general maintenance items that need to be wrapped up as well.
The sofa pillows in the mess tent are trashed. While each camper claimed, "I didn't do anything!" all pillows are literally coming apart at the seams. Please see they are repaired by the upholsterer immediately.
We are missing roughly 47 balls, the breakdown being something like this: 24 baseballs, 7 playground balls various sizes, 6 lacrosse balls, 8 golf balls and two tennis balls that were mainly used for playing with the camp hound. Before restocking for next year please check all window wells, flower beds (especially the hydrangea and azalea bushes) and neighboring property. They didn't walk away by themselves, folks.
The piles of books by campers' beds must be re-shelved. Keeping campers supplied with books was often challenging, but I think we did a fine job. Still, cabin floors need to be cleared so one can at least, well, walk through the room.
The policy of keeping the session free of worksheets and study guides seemed to work well for campers and counselors alike. I recommend next year's staff replicate this year's staff's encouragement of brain deterioration and spotty retention.
Thank you, again, for your help with a wonderful summer session. As we say every year, "It went so fast." We hope to see you next year.
Image, above, a view of the sunset on the inlet in Sag Harbor from the patio of our big city friend's home. It is all that it appears.