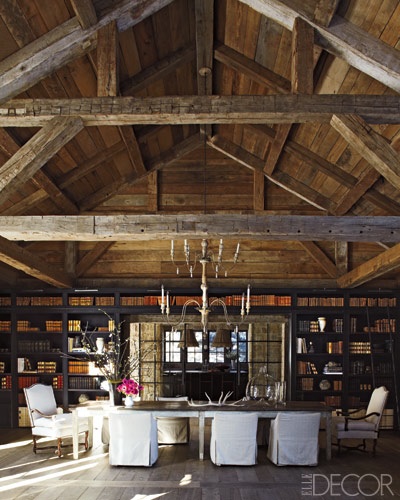 Elle Decor, December 2010/January 2011, Rusty and Mary Lynn Turner's Idaho home of her design,
photography Miguel Flores-Vianna
I have done year end lists now and again, though last year I did not. (Did not stitch ornaments, did not send out holiday cards, did not, did not, did not.)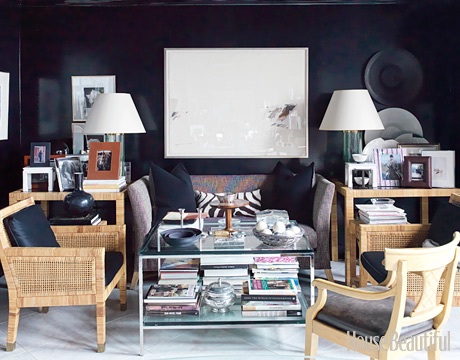 House Beautiful, May 2011, Atlanta designer, Stan Topol's office,
photography Thomas Loof
I don't mean to imply that these are better or worse than any other, but they meant something to me.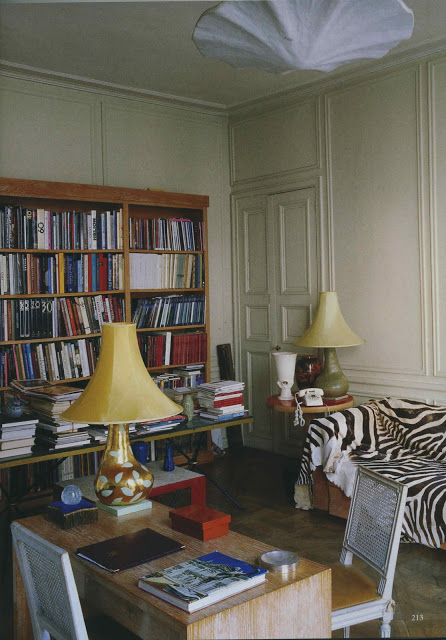 World of Interiors, May 2011, Eileen Gray's apartment, photography Roland Beaufre
It was a very structured and orderly process, if you consider sitting amidst a pile of magazines with a pad of sticky notes structured and orderly.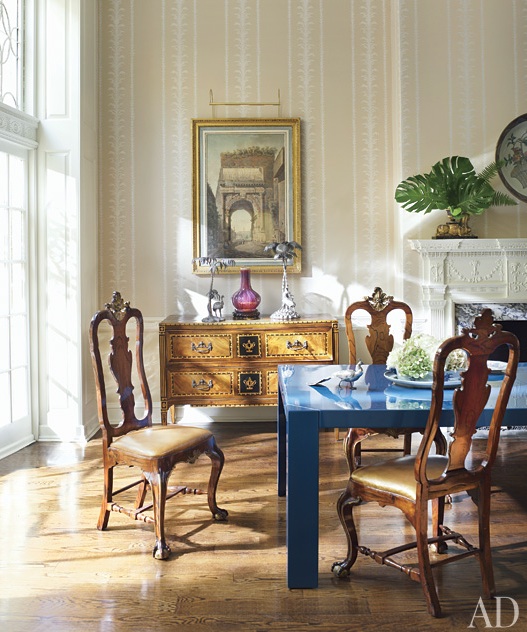 Architectural Digest, July 2011, Philadelphia townhouse design by Thomas Jayne,
photography Pieter Estersohn
Don't look too hard for a common theme.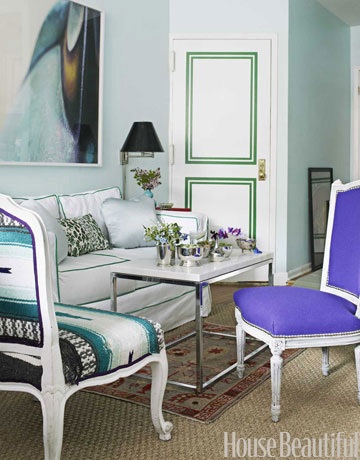 House Beautiful, July/August 2011, Rebecca Phillips's Brooklyn apartment, design by Nick Olsen
photography Bjorn Wallander
They meant something to me.
Coincidentally there were ten rooms. I've drawn specific inspiration from all of them, but they appeal in the big picture as well. Six through ten tomorrow.