Scot Meacham Wood (you may know him as Tartanscot) came to my rescue outside the main market building. "Patricia!" he called from across the street and after a hug hello I begged off from going around with him as I had forgotten my phone charger and was almost out of juice.
"I have a charger, let's go catch up." So after being in the building for the entire day he went back to sit with me in the press room and recharge.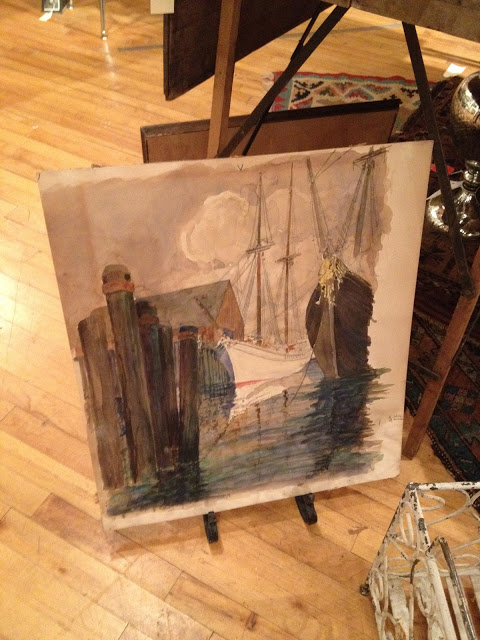 Lynette Harrison, El Dorado, Kansas 316-371-5087
The good thing about me and Scot is no uneasy silence. Chat or quiet, it's all good, though we spent the better part of two days together and there was very little quiet. Once I was back in business we wandered down to the Suites at Market Square and after the back-and-forth back-and-forth of the vendors we skipped up three steps to see the antique dealers.
And we were right at home. It was a remarkably good antiques show.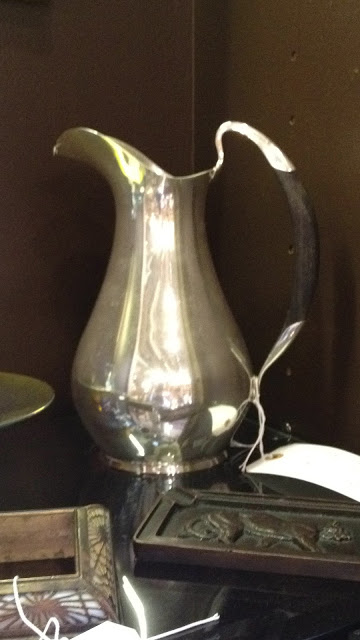 Tiffany, Mid-Century, Sterling, Dell Ray and Associates, Atlanta, 678-592-0340
It's always nice to see new dealers' old things.
Did I buy? I did. Because the impracticality of taking a piece of celadon from High Point to Atlanta to Kansas City with no room in my overstuffed bag was not enough to stop me. It was love at first sight. I fell for every color, every bird, every flower, every butterfly. As is often the case, her delicate appearance masked an inner strength; she rode home quietly, wrapped in a scarf, with Edie to protect her.
And, I could not resist the silver spoons. "Iced tea spoons?" supposed the dealer, though we both agreed that they did not seem long enough. They are cocktail spoons now, standing ready to swish and swirl any summertime drink we care to cook up. I'm so smitten I might have to have a party so I can introduce them to my friends.