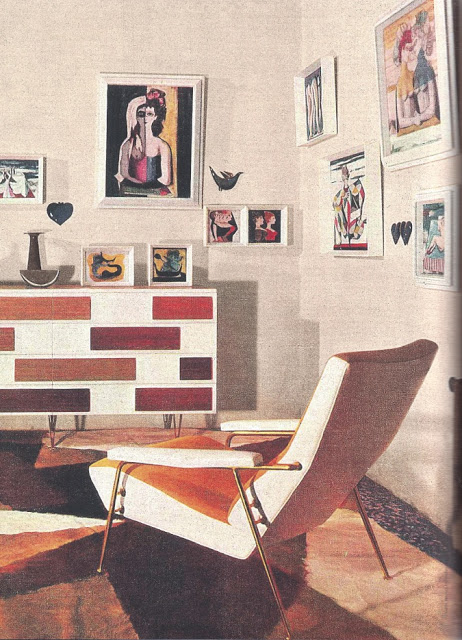 Well, of course it's the last place you look, the old saw goes, as why would you keep looking once you've found it? One could assume, perhaps, that what the saying should be is that it's the last place you'd think to look. And then you did. And there it was.
Such was the case as I was pouring over the the Wright catalogue for Italian Masterworks. Having a weakness for dark hair, dark eyes and carbs, all things Italian tend to appeal and the contents of this catalogue were no exceptions. It was a pleasant surprise to find this image of Mr. Ponti's Distex lounge chair in such inspiring surroundings.
I've picked up some graphic, rather geometric, art lately. I thought it might be just the thing for the family room, but it just hasn't felt quite right. Finding these pictures all framed in white on a neutral wall made everything clear. More (when isn't this the case with me?), all framed white. Right? Wright. Grazie mille, Signore.