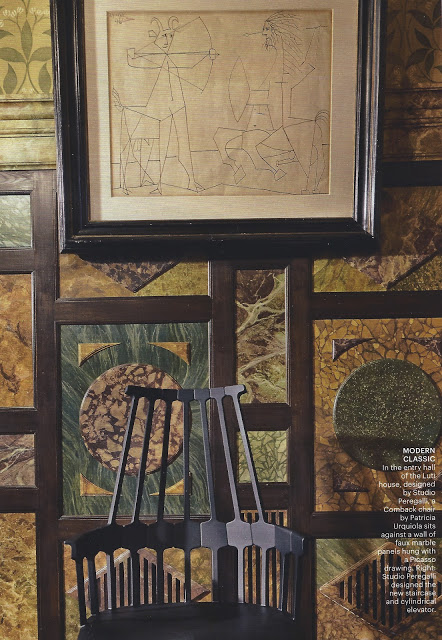 If, like Maria and Claudio Luti, you think your home might be enhanced by a Picasso drawing, you could hop over to Wright to view images from one of their next auctions, Picasso: Master Drawings from a Private Collection, which takes place this Thursday (April 25th.)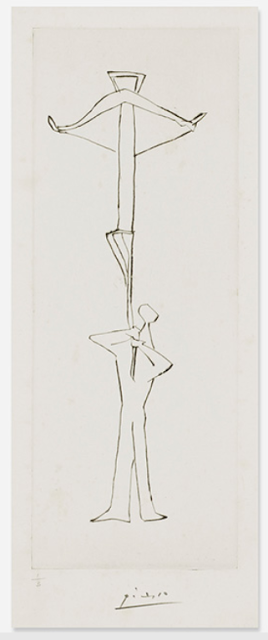 I've been working on a project in which Picasso plays a minor role (certainly that was never the case in real life) and I've developed a sort of personal attachment to the artist. The untitled etching above is one of my favorites from the sale, though certainly not expected to be the most dear.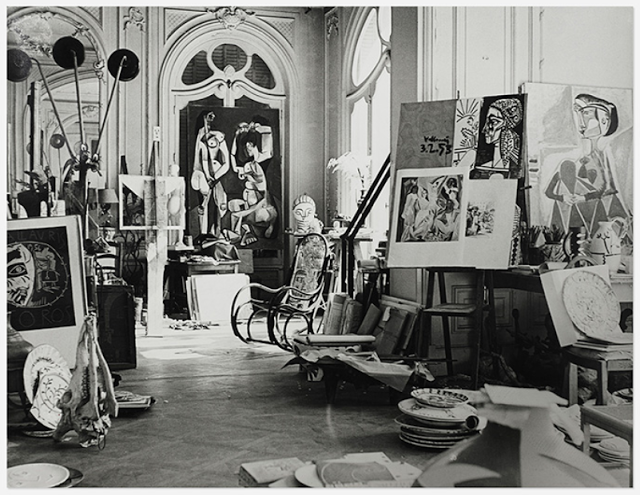 But the piece I would want most is this photograph by Andre Villers. For me it is as if this image of Picasso's studio mirrors the breadth of his creativity. And it's a jumble, which is unfailingly appealing.
You can view all the lots here as well as the items in Living Contemporary, which are terrific as well. You may be surprised to find that there are many pieces that are incredibly affordable.


Image, top, New York Times Style Magazine, Spring 2013, photography Ruy Teixeira; other images via Wright.