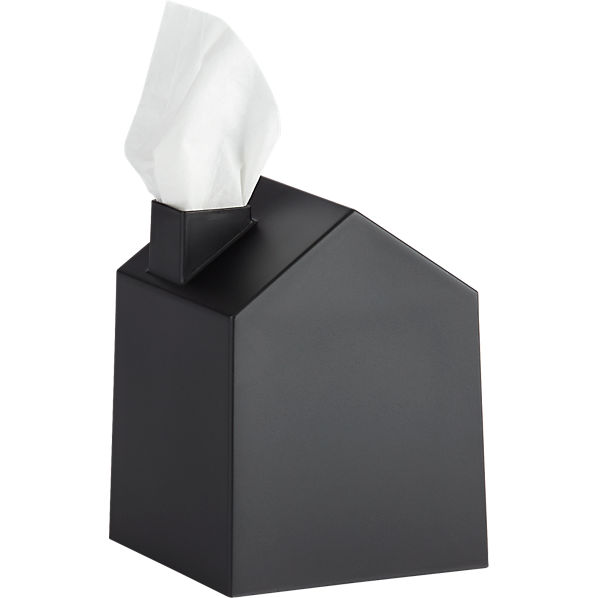 I wasn't planning on posting today, but my CB2 catalogue came and I was reminded how charming I think this tissue box is. Sometimes it's the little things.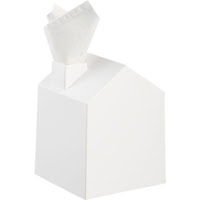 Actually, I like it better in white (please don't think I'm prejudice) but the white-on-white picture simply doesn't do it justice.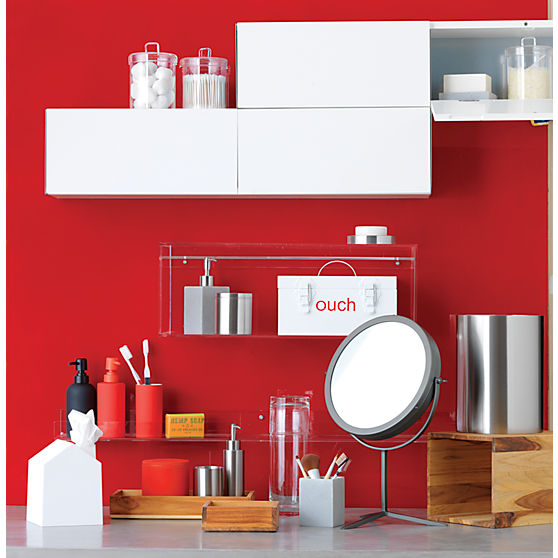 This is mildly better and you can see the devil-may-care-ness of it with its whimsical tissue chimney smoke. Did I forget to mention that it's allergy season here in Kansas City?
CB2 Casa Tissue Holder – White or Noir – here. 4.95. Serious goodness for (technically) under five bucks.