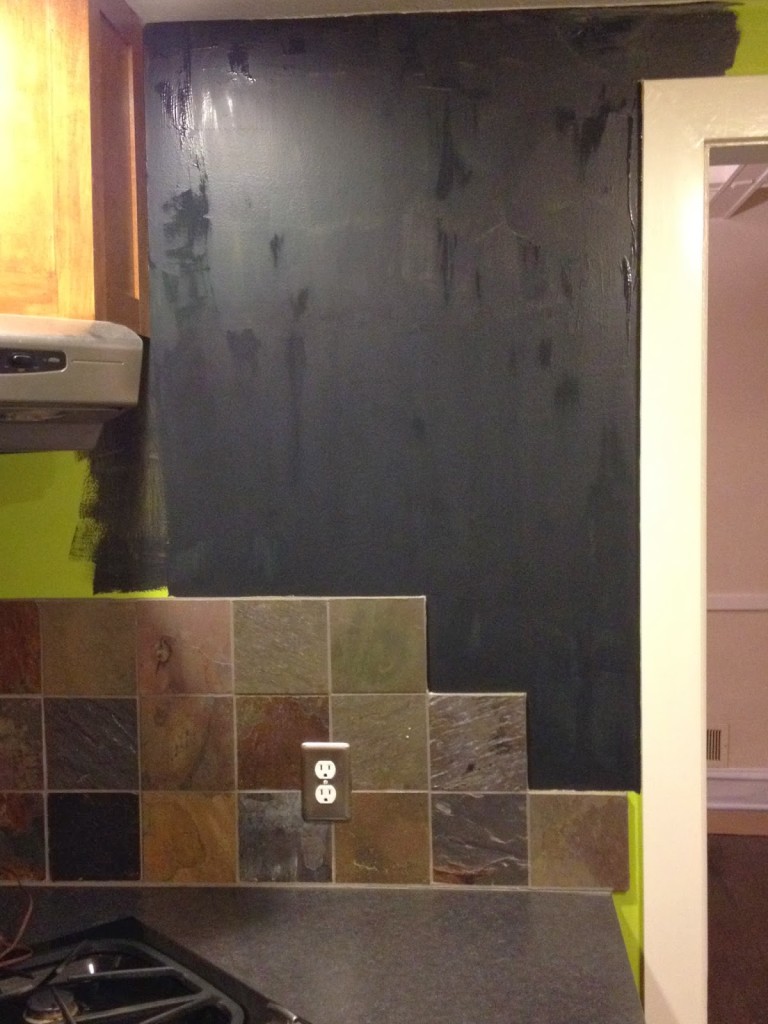 Every room in the house needed to be painted. I started with the boys' rooms, but eventually had to address the green in the kitchen. It's a very small room and was a very bright color. I love white kitchens, and have always had white kitchens, but these cabinets are stained and the countertops are grey and the backsplash is slate. All relatively new. They stay. So I thought charcoal was the answer. I hoped it would make everything sort of blend together and allow me to ignore it all. Ignoring kitchens, after all, is one area where I excel.
Really dreamy charcoal grey paint wet can turn into seriously black paint dry. It took a few tries.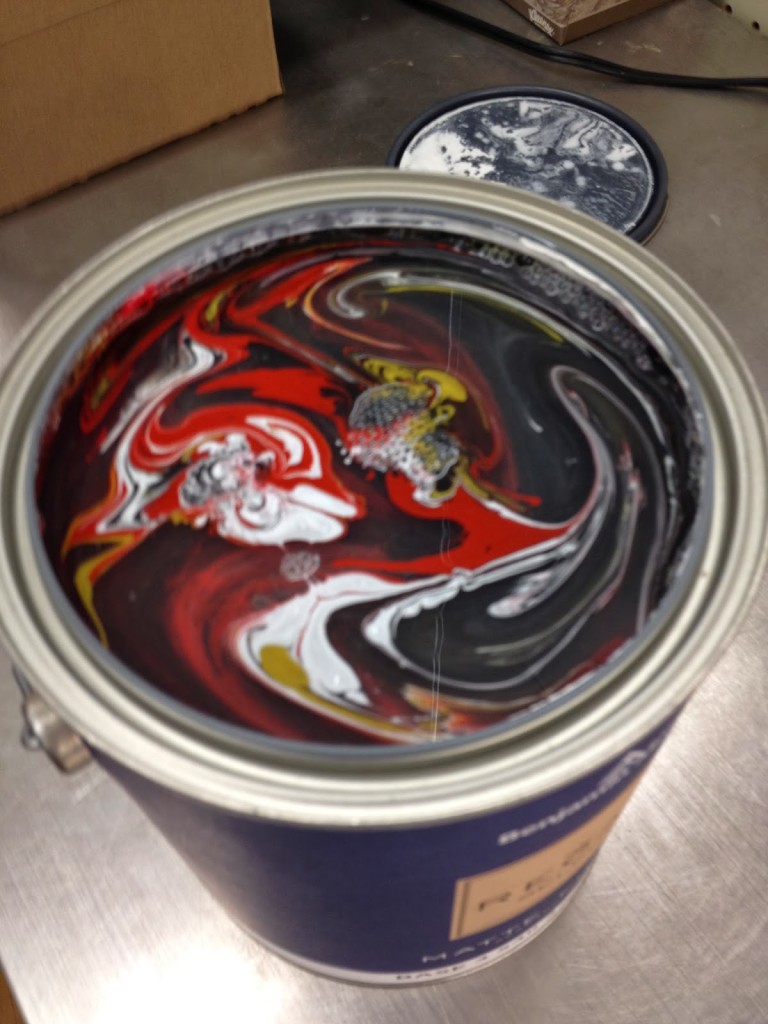 But after a fistful of paint chips and a few pots and swatches, I hit on Benjamin Moore Deep Space. Back at the paint store I confidently (and thankfully) requested a gallon. The woman who was helping me chatted about using a color so dark in the kitchen while the computer directed steams and shots of color into the can.
"Do you want to see?" she asked.
"Do I want to see?"
"You'll probably think I'm crazy, but I love to see the paint before I mix it. I think it's amazing," she said smiling broadly.
I did not think she was crazy.
"Yes. I'd love to see."
As we both peered down into the swirl she said, "I bet you would have never guessed there'd be so much red."
It is moments like this when I think the universe is giving me just the kind of thing that I need.