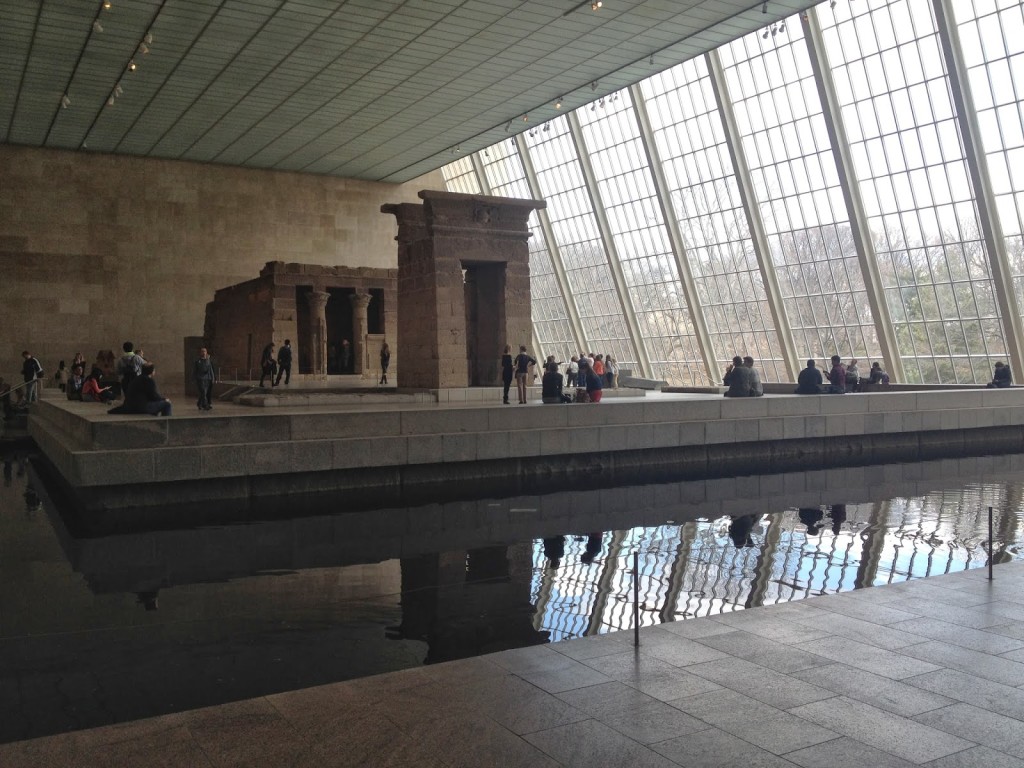 I was in New York last weekend and spent a long stretch at the Metropolitan Museum of Art. I used to plan my days in the city in half-hour intervals to make sure that I was able to see everything I could: people, exhibits, shops. Now I am easier on myself. I schedule time with friends, mostly around meals, then I tend to wander.
I hadn't planned on being at the Met for four hours. I walked in, turned right and let go. I said to a man later, "The Met is so greedy. It has so much." He smiled at me and replied, "But it is there for all of us." Lucky, that.
So I gobbled it up. I strolled through period rooms. I leaned close to study the detail of intaglios from half a dozen cultures or more, careful not to touch my nose to the glass. I stood back in wonder at large abstract paintings that never fail to lift my spirits.
Through all of it I noticed the occasional visitor who moved through galleries with a phone about a foot from his face, recording all that was there. Sweeping the rooms with this device, never looking with his eye. "You're missing all of it," I thought. "You cannot feel the energy of these things that way." Certainly, a better quality video could be purchased. What was the point of standing in that place, if you could not feel the personal intent and the passion of the creators?
Readers email me fairly often to tell me stories they think I will like, or recommend something, or just say, "hello." I share a lot of personal things here and it gives them the freedom to share back. Recently, someone stopped in to let me know that she was glad I was blogging again. In her short email, she briefly mentioned a recent personal tragedy that made me put my head on my desk and weep. There is so much pain.
But as I walked through the galleries at this grand museum, I saw as I have not for a while, that there is so much beauty. We have this need to create, to enhance our lives with objects that could be utilitarian, but instead are decorative. To express our love, our wonder, our frustration, our disappointment, is so innate. It has been there since the beginning. If we take the time to see it, it is there for all of us.