You know that I am a supporter of shopping local. I am devoted to my favorite shops and shop owners.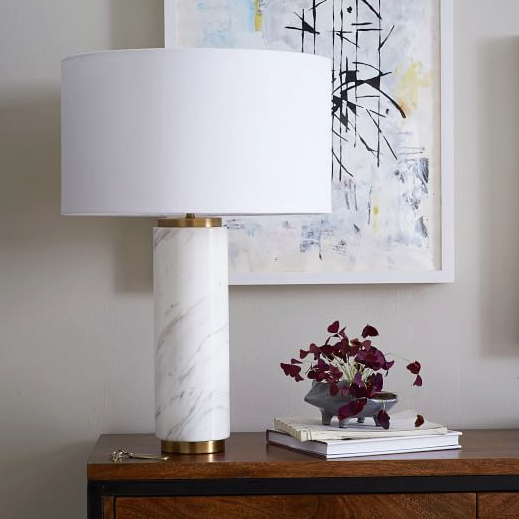 They opened on the Plaza last Fall and I didn't go in right away. They had been out south a few years ago and when I saw the product there, I was so disappointed in the quality.
But I wandered in on a cold day in December and was delighted by the design. Are they borrowing heavily from mid-century? Yes, but they are doing it well.
The lamps are heavy. The furniture is steady and the drawers slide in and out with ease. The finishes are even and lovely. Lids snap tightly and square.
The Clint Mini Task Lamp (top) was my gateway drug; he sits jaunty and lively on my living room bookshelves. Both the Kate Spade Saturday Globe Table Lamp and the Pillar Table Lamp have mental place marks while I hunt and gather; if I don't find something soon, they may come to live with their cousin. Looking for a home for a preserved puffer fish from Oracle yesterday, I found the perfect shadow box there. The clever and charming Pencil Desk may be just the thing for the youngest boy's very narrow space in his bedroom. The Faux Shagreen Box now rests on my bedside table with my hand lotion, cuticle cream and lip balm tucked discreetly inside. (They were such a bother before.)
I confess, I cannot help myself.
All images via West Elm, from which I received no compensation. I don't know why one picture is not centered. I hate blogger so much.