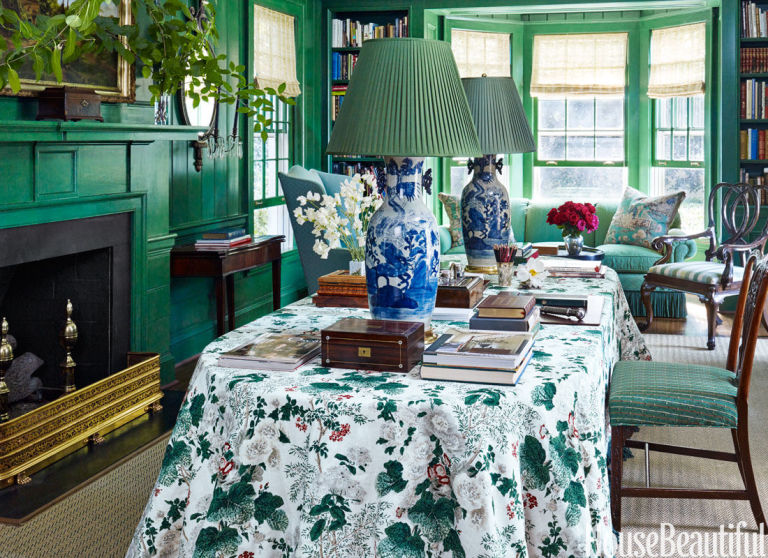 Triggered by the lyrics of a pop song, I asked the boys today, "Would it bother you if I didn't like your girlfriend?" Each – 19, 15 and 12 – replied, "I dunno." The middle added, "It would depend on how close you lived." France, I think, suddenly seemed like a good idea.
I'd certainly consider myself lucky if we could collaborate on any project as lovely as Miles Redd's redecoration of his parents' home.  I hope you've seen the story in this month's House Beautiful.  I have to admit, it left me wanting more.  Miles to the rescue.  Outtakes are on his Instagram feed here.  Do hop on over and follow along.
Image, House Beautiful, February 2016; photography Peter Murdock; produced by Dayle Wood.