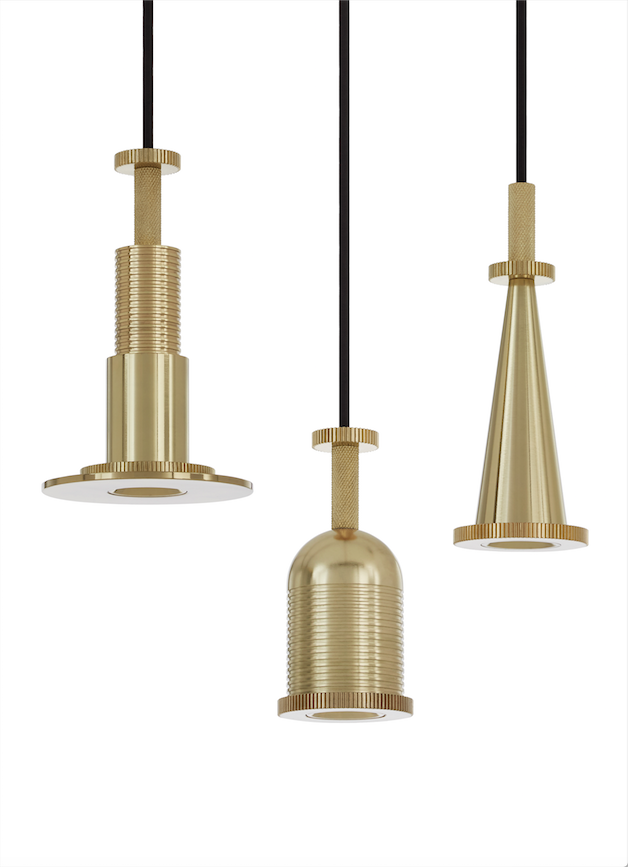 I went to New York a couple of weeks ago to attend New York Now, the wholesale gift market. (And, perhaps more importantly, to see friends and eat a lot of pasta.) I hadn't been to market for a few years. It's always fun for me, because, well, I have very little skin in the game. I'm neither buying nor selling, but rather…looking.
I did see some shifts in the market, but one thing that was holding strong was a preference for warm metals. Tom Dixon's new Cog pendants were my favorite example.  They are powerful industrial silhouettes with a helluva lot of grace.
You can find them, and other beautiful product, here.