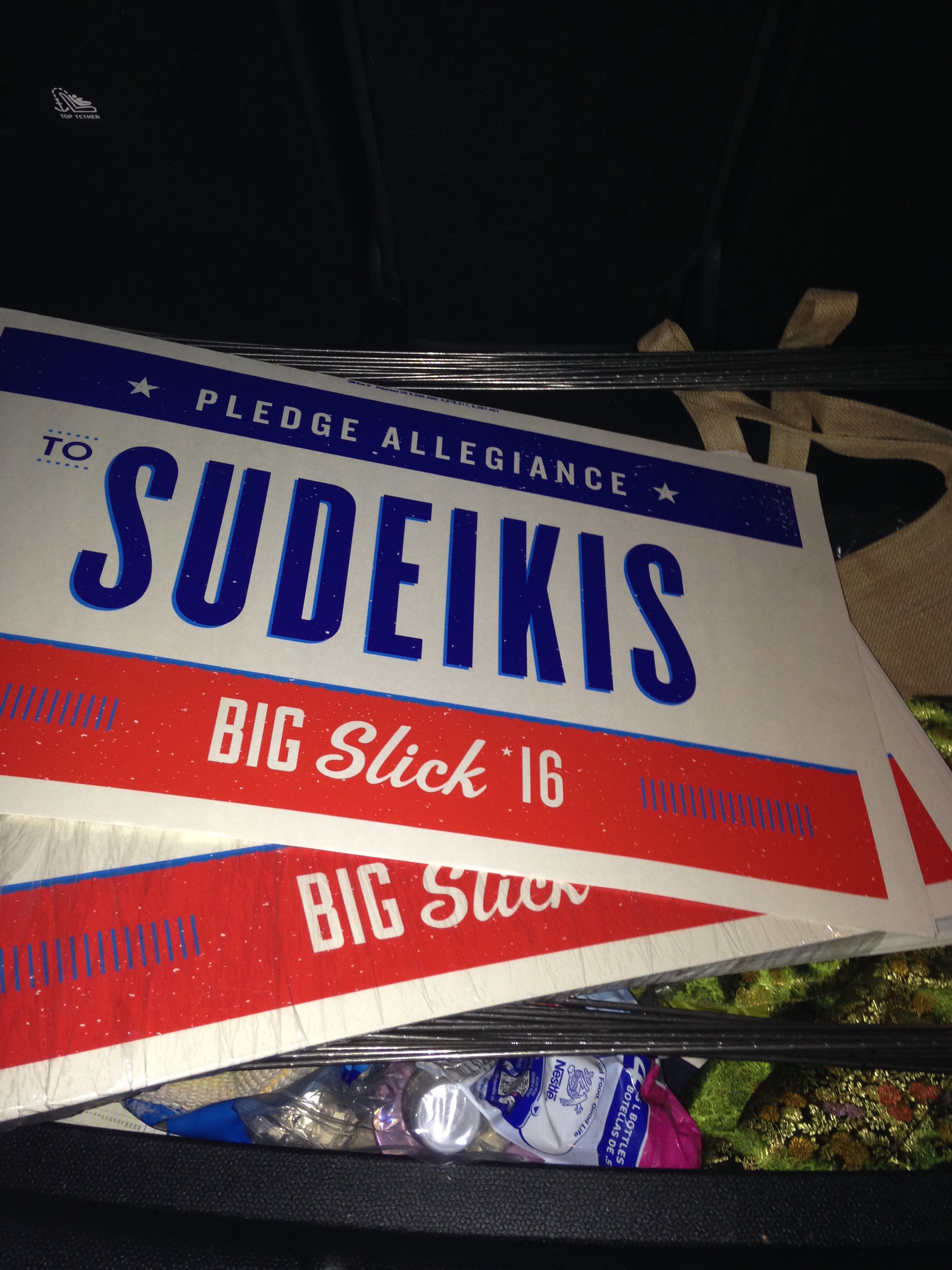 Last night, under the cover of darkness, I piled a stack of political signs in the back of my car and headed out to place them in the yards of like-minded folks.  As I'd texted and emailed friends to ask if they'd be willing to support the candidates, not only did they say "yes," but many replied, "What about here? Do you want me to text them?" Yes, yes and yes.  Everyone agreed.  We could all use a little levity in our lives.
Big Slick is a local fundraiser for Children's Mercy Hospital that a group of hometown guys started a few years ago.  Rob Riggle. Paul Rudd. Jason Sudeikis.  Regular Joe's who wanted to give back to Kansas City. For the last four years they've asked their buddies to come to town and hang out.  Play poker.  Bowl.  Toss the ball around. Have a little fun.  So far they've raised over $3.5 million.  Last year they raised over $1 million alone.
Fueled by my friends' support, I was so excited to be a part of this project.  So excited, in fact, that at one stop I forget to set my parking brake and turned in time to watch my car roll slowly into a mildly busy street.  (I was glad my boys could not see me running to stop it as I know I looked like Tom Cruise when he runs and they always make fun of this.)
You can support Children's Mercy Hospital's Children's Cancer Center through Big Slick by buying tickets to the events scheduled June 17th & 18th here. To vote for your favorite candidate – Paul Rudd, Rob Riggle, Jason Sudeikis, Eric Stonestreet or David Koechner and pick up some cool swag, click here.