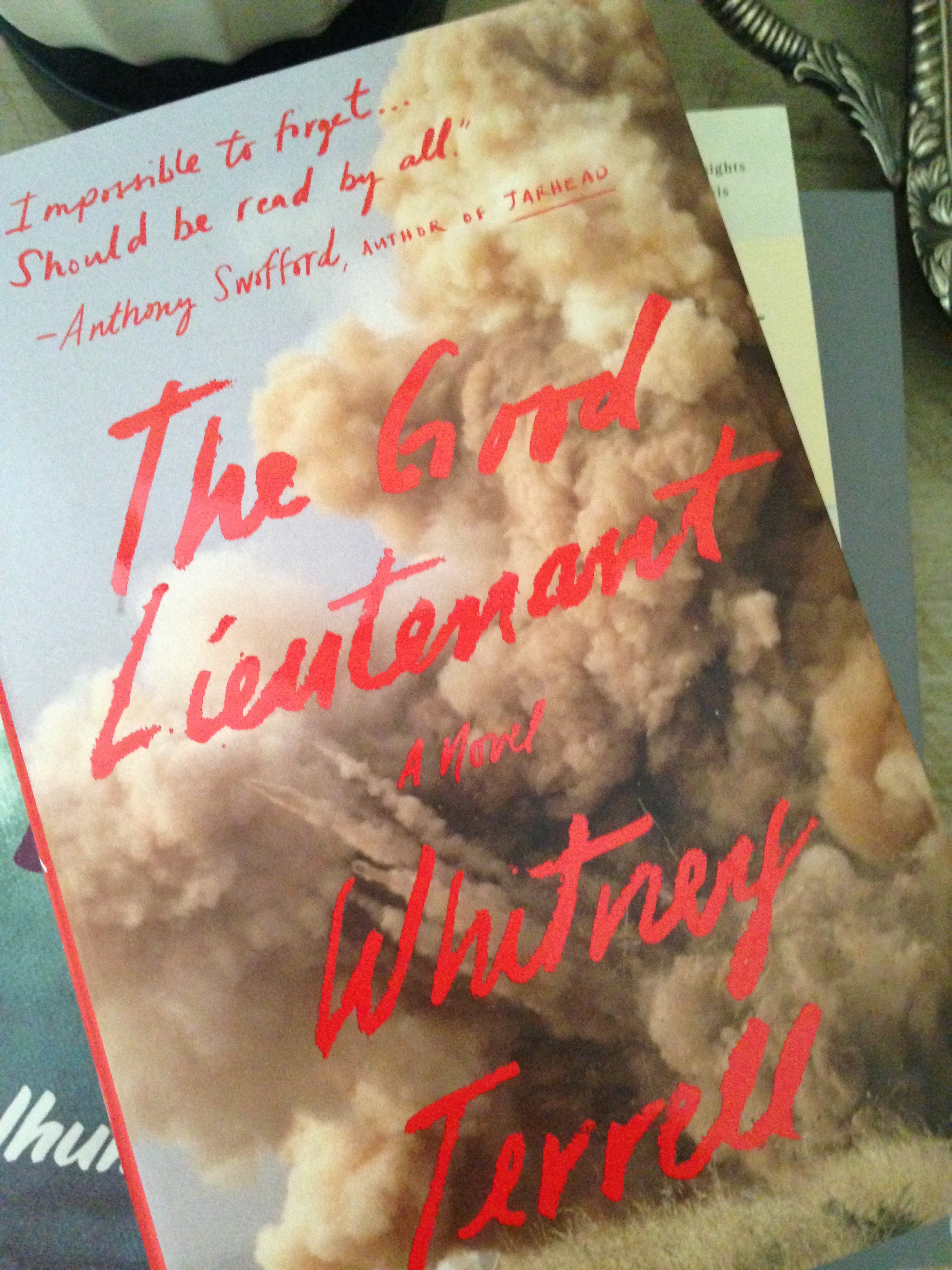 It's good to have good friends.  A very good friend confirmed recently what I was feeling about a very medium dress.  It's not easy to deliver difficult news.  Fortunately, I don't have to do that today.
My friend, Whitney Terrell, has written a book.  The Good Lieutenant is not his first book, but it's certainly his best book.  I would have read it start to finish regardless, though I was skeptical that I would be engaged by a war book. A book about Iraq.  Not that he had anything invested in my reading, he assured me that it's a love story. He knows that's a good hook for me.  The book is beautifully, and seamlessly, told in reverse order.  This unusual construction is not difficult to follow in the least and provides an interesting perspective on the development of his characters. I started reading Saturday and was awake until two-thirty this morning, captivated by their story.
Whitney was embedded twice in Iraq and reported his experiences for the Washington Post. He raises questions about how we define bravery and valor, but he doesn't preach. It is always a very human story.  A bright and educated friend of his said, "I finished the book and turned it over to read the first chapter again." It is the sort of book that you don't want to be over, even at two-thirty in the morning.
You can find The Good Lieutenant here.  Reviews from Men's Journal here and the Washington Post here.