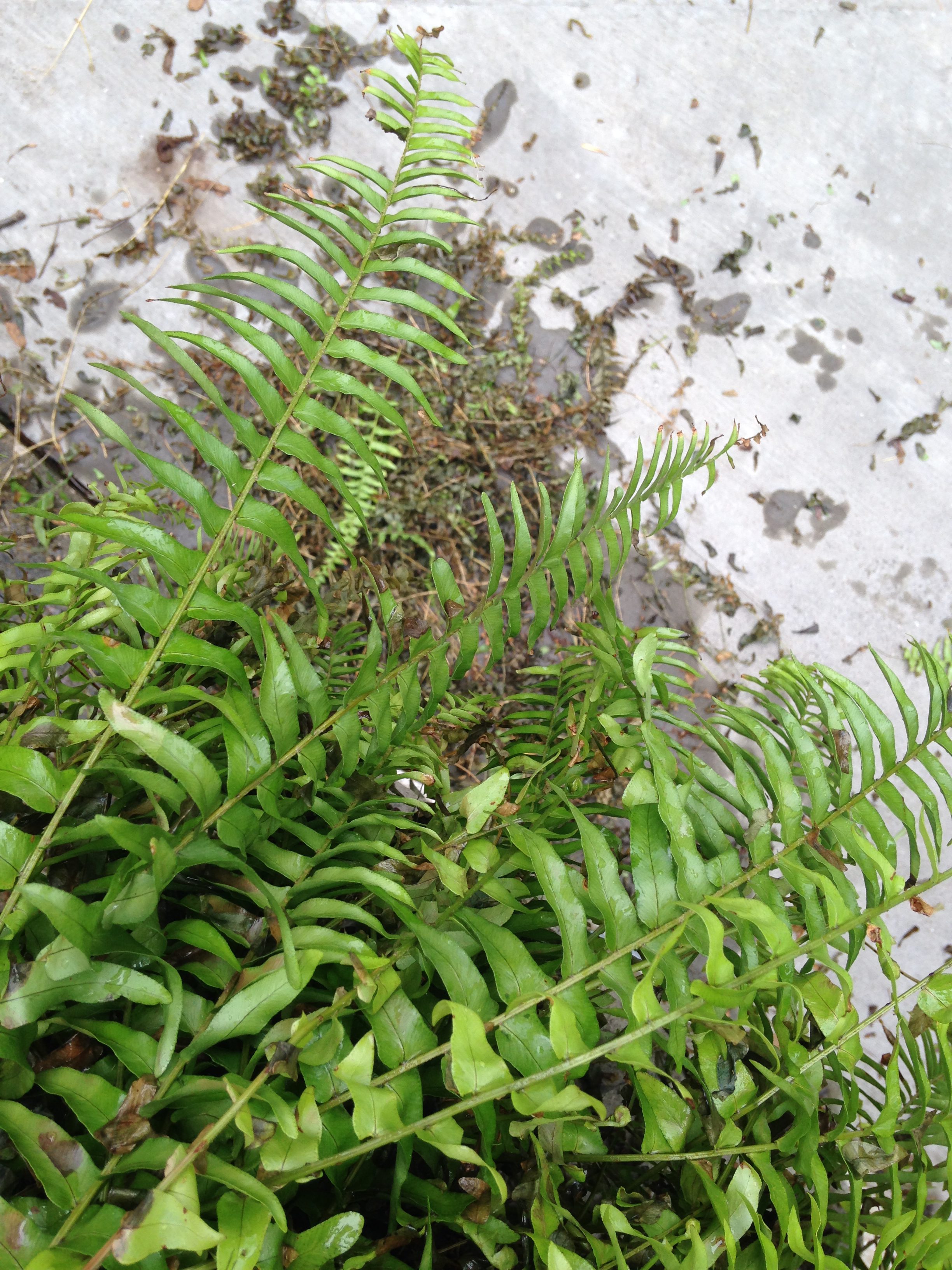 As a friend dropped me at the house Saturday and looked over at the field of clover, he said, "Well, I know you don't like yard work." He knew it before the blooms began to pop a month ago and his observation carried no malice.  The advice that followed revealed he wanted to help.
There are other things that need attention. Three large ferns hang on my front porch. It's remarkable how they change the space, creating a sense of privacy though they block the view neither in nor out. From the street they look lush and full, happy and healthy.  Closer, you can see that there are sickly, brown, dead fronds beneath the cascade of green. I've been watering, but it runs through, creating a waterfall that splashes onto the stone ledge.
I worry about them.  They are in my care, after all, though I know I am not a good caregiver for anything that does not have a heart.  For the last few days, I've taken advantage of the rain and left the ferns in the yard for a good long drink.
I remember my mother caring for ferns in the '70s.  She had a copper sprayer that was about five inches tall.  Its body was low and wide, curving up to a round handle for her index finger and a pump at the top that she pressed with her thumb to deliver a quick but gentle mist to the fronds of the plants.  She had small shears, the red handles longer than the blades, that she used to clip the dead limbs before she returned them to her macrame holders. When I have the opportunity to take inspiration on nurturing from my mother, I do.
Today, I brought my kitchen shears out to the porch and gently lifted the healthy fronds and began to trim the mess underneath. It was worse than I thought. The green leaves had hidden more dried, spindly stalks than I realized.  The whole plant was soaked and as I parted the curtain of green to get to the worst of it, dead leaves stuck to my hands.  Once clipped, the dried fronds refused to loosen their grip and I had to untangle them as they clung to their cousins.
It was the sort of task that was tiresome long before it was finished.  Beyond that, now there is a mess on the front step that I still need to clean, though I'm hoping another shower will wash away the debris.  It was heartening, however, that as I hung the ferns back on their hooks, I could see the thin, spring green stalks with gentle curls on the ends beneath the mature leaves.  I'm hopeful that at some point they will unfurl.