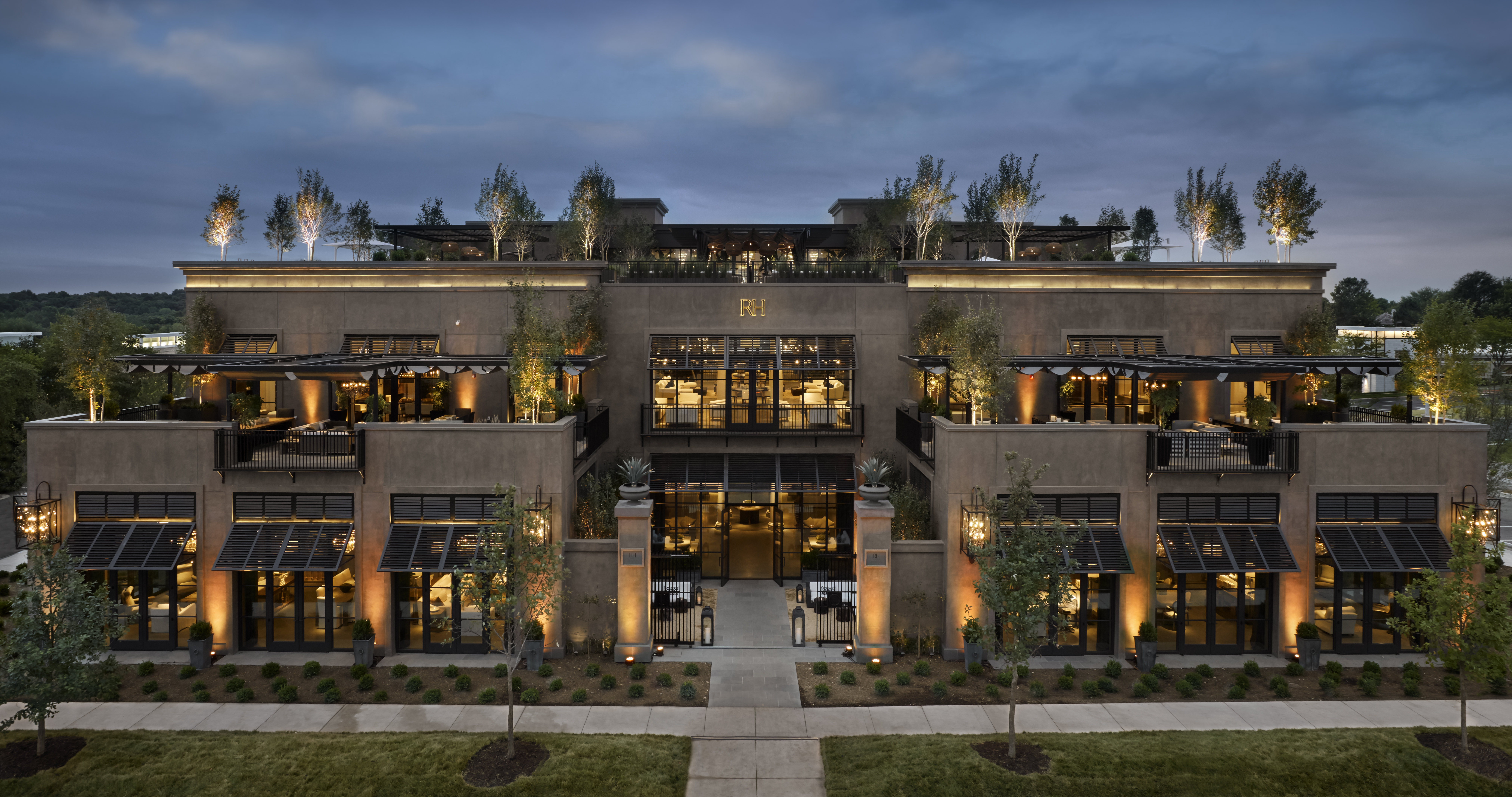 A few weeks ago Restoration Hardware invited me to the opening of their new design gallery in Leawood, Kansas, which is an established, flourishing and still growing suburb of Kansas City.  Like most metropolitan areas, locals would distinguish the location to one another, but in the broad picture it's "Kansas City."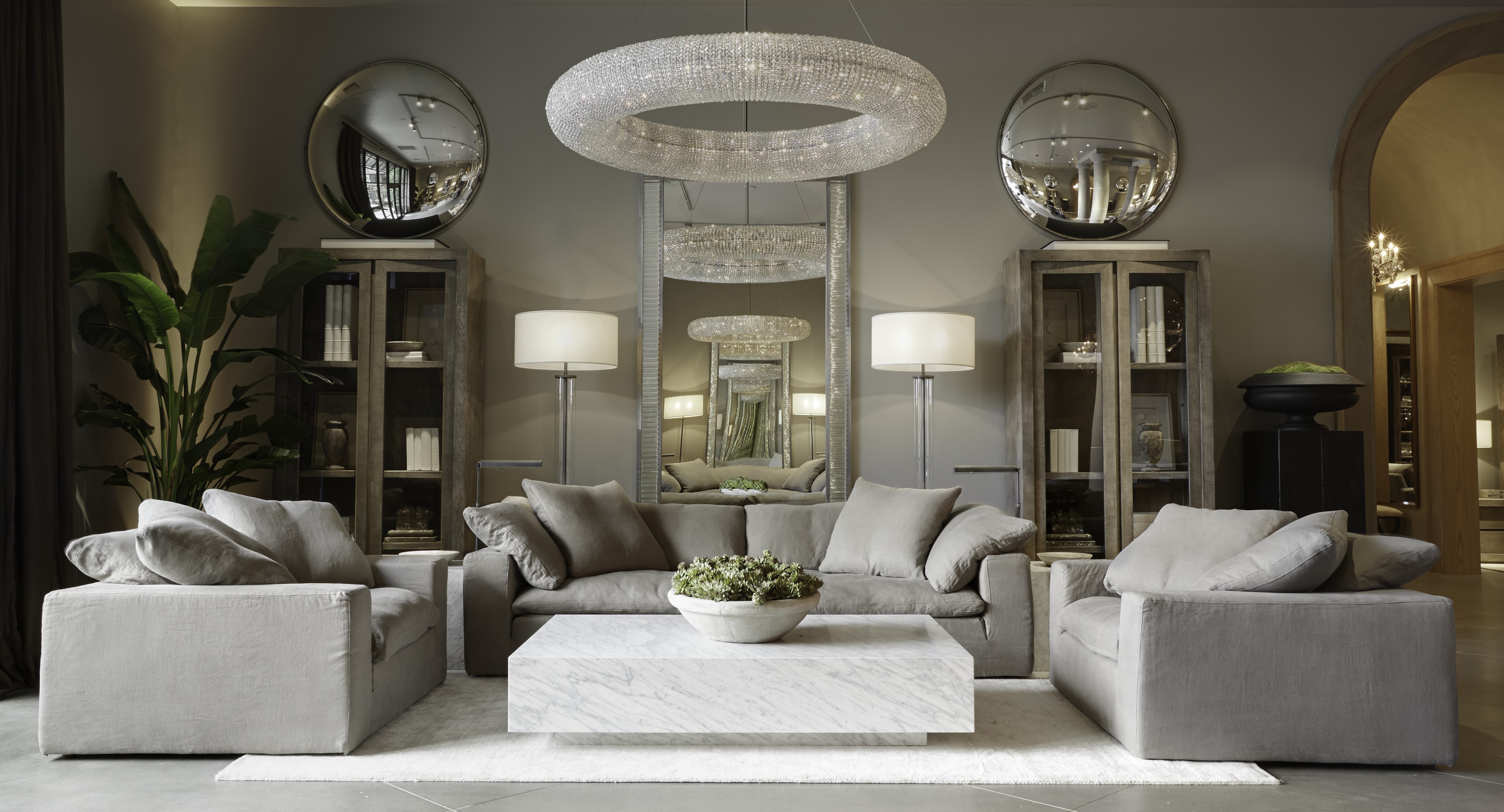 I was a little surprised I was invited. I assumed it was because I write for Spaces – Kansas City and am part of the design community here, but I received a follow-up email mentioning Mrs. Blandings and offering images if I wanted them.
I was surprised, because while I haven't been horrific, I made clear in previous posts that I am not exactly a fan of the brand or its direction.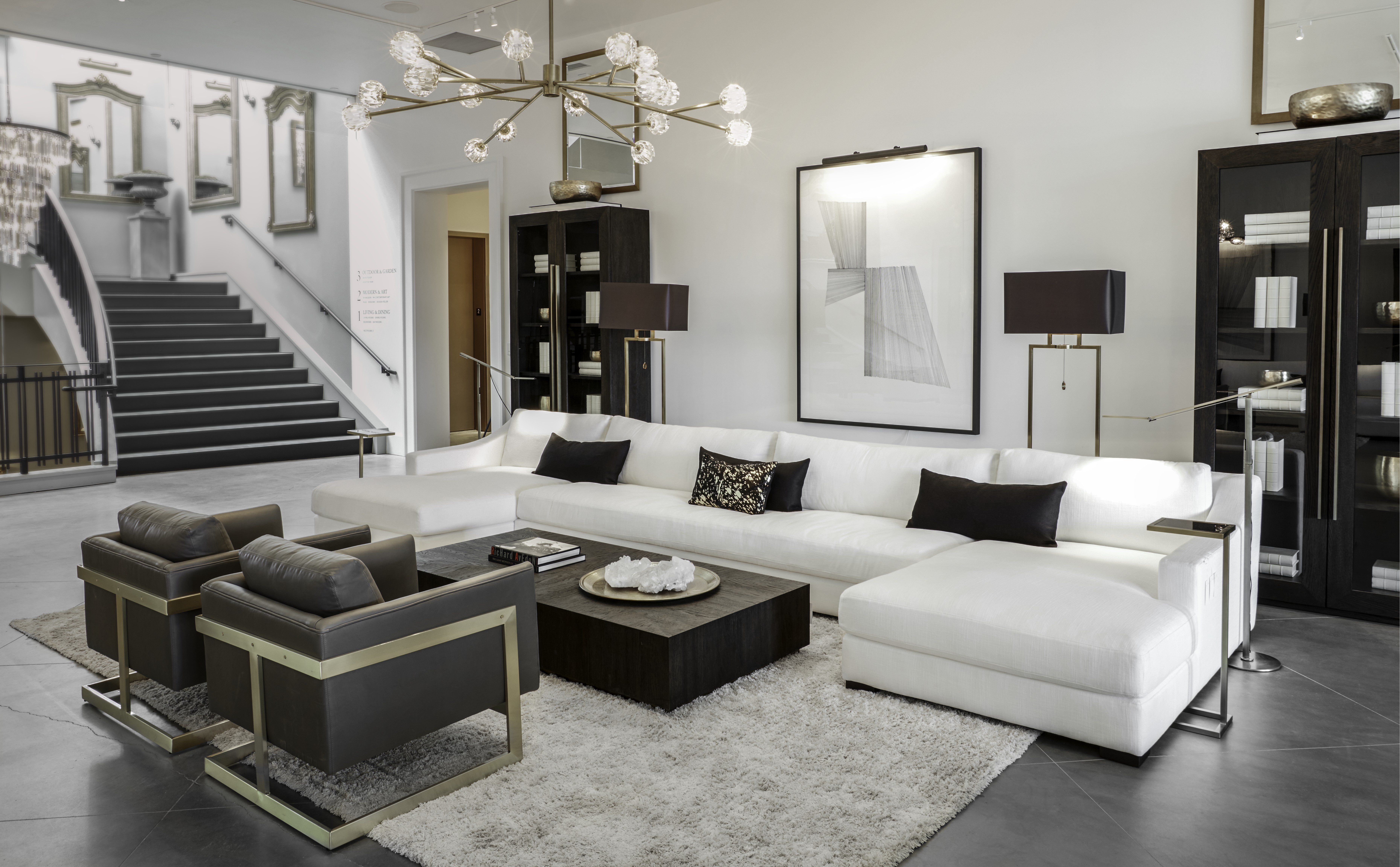 I attended the opening.  It was everything I expected.  I went back last weekend to take it in again.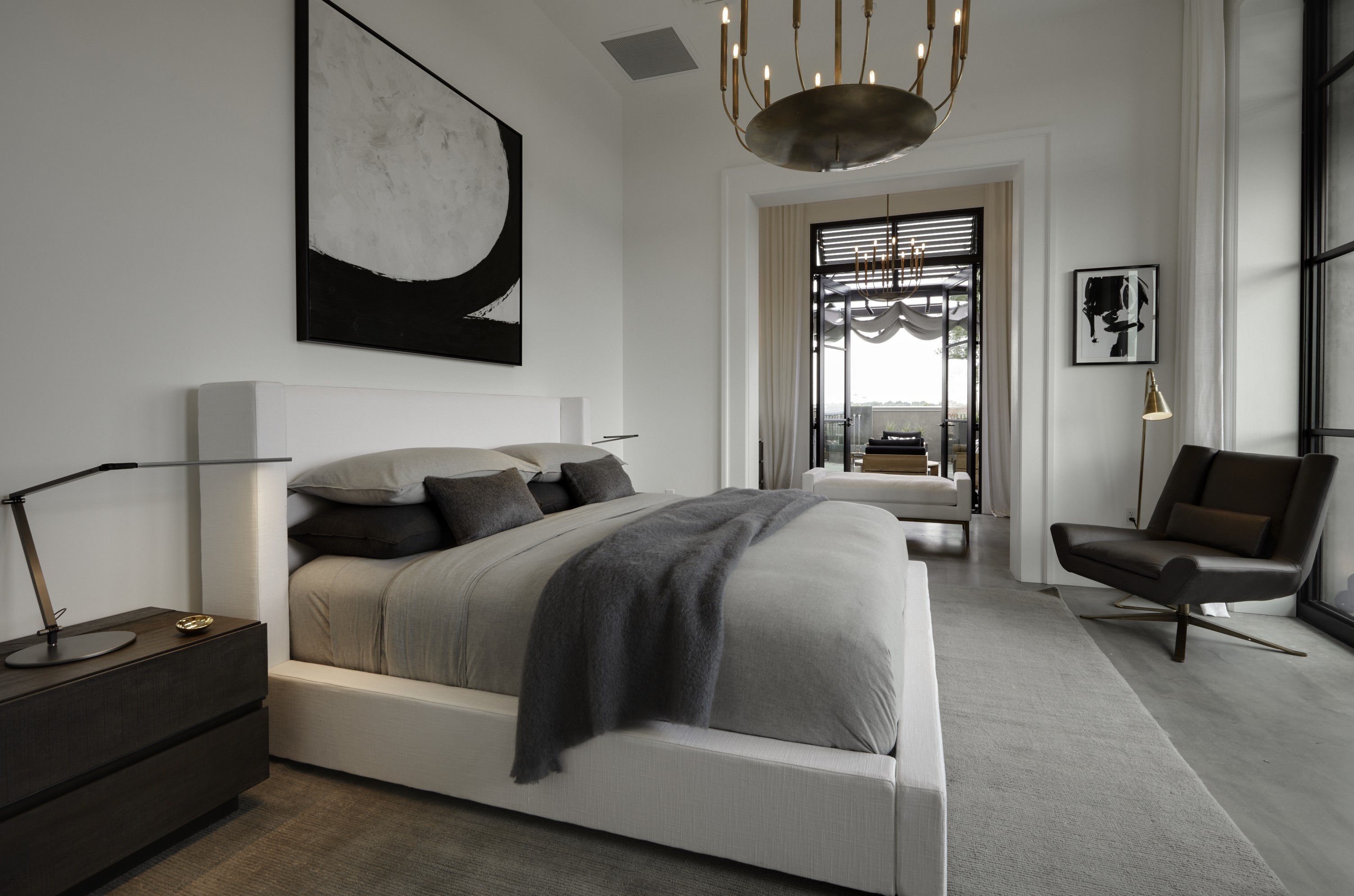 It's quite large.  The gallery is 55,000 square feet.  It is three floors of entirely neutral interiors, divided into "rooms" that redundantly showcase the brand's furniture, linens and lighting.  I mean, it's 55,000 square feet.  There's bound to be some reruns.
After seeing the space the first time I asked if I could talk to someone at the company regarding their choice of Kansas City for one of these flagship locations. Currently, similar showrooms are in Atlanta, Chicago, Denver and Tampa.  I also noted that it seemed more showroom than store and wanted to visit with someone about that.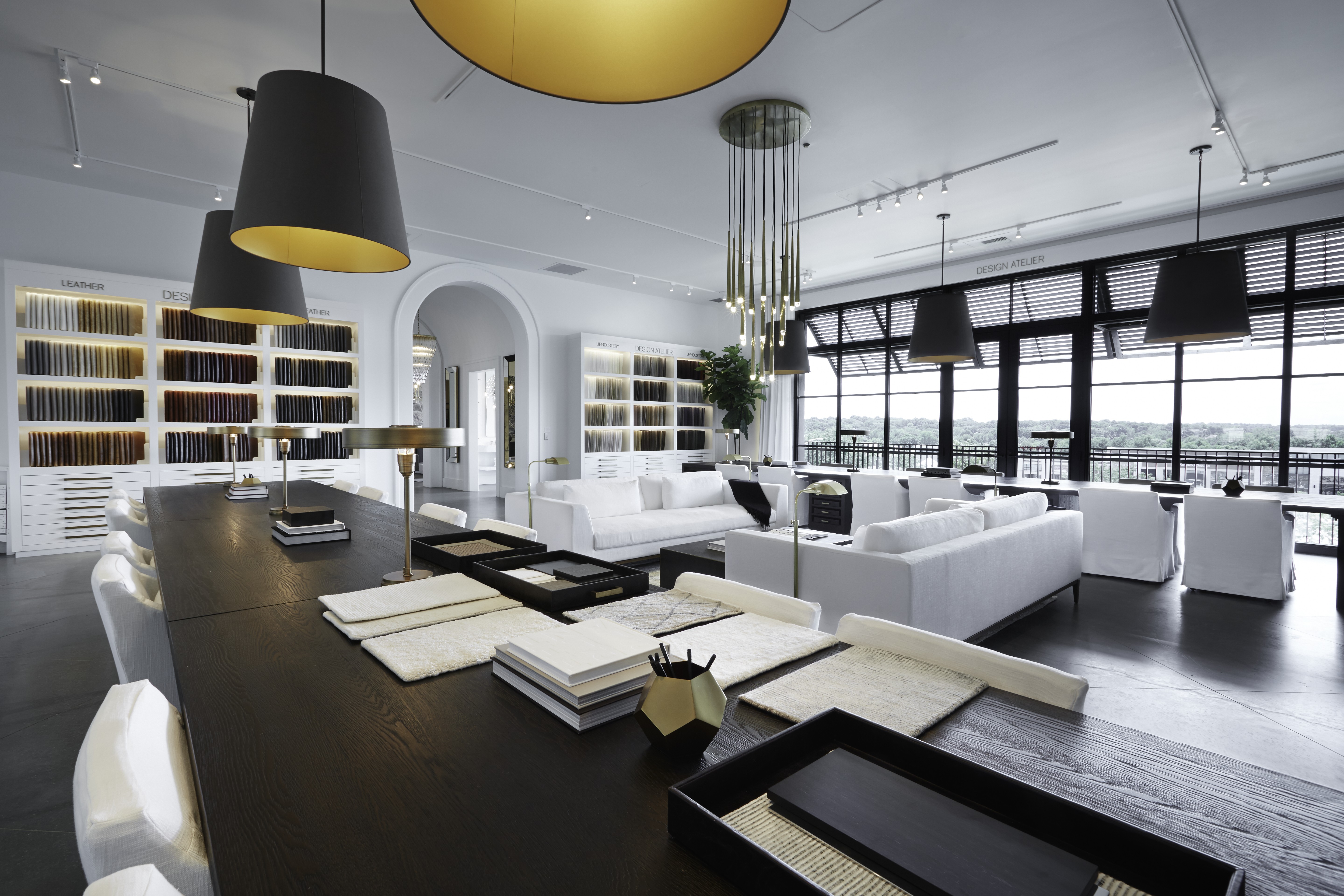 This was the response:
RH Chairman and CEO Gary Friedman is the only spokesperson on behalf of the company.
You are welcome to reference any of his direct quotes in the press release to address the focus of the new RH galleries versus the previous store concept. Here are a few that might be of interest to this specific question:
· "Our goal is to blur the lines between residential and retail, indoors and outdoors, physical and digital, creating spaces that are more home than store – spaces that inspire both ourselves and our clients to conceptualize a new and more contemporary way of living." – Gary Friedman, RH Chairman & CEO.
· "With the introduction of RH Design Services, we have now moved the brand beyond creating and selling product to conceptualizing and selling spaces." – Gary Friedman, RH Chairman & CEO
I don't know exactly what this means.  But, I do need cabinet hardware.  When I visited the store the second time, I combed every inch. The cabinet hardware wasn't on display.  The bathroom and curtain hardware is, so I was able to see the finishes.  There's a nice display of their linens as well, which I like.
While there were four customers in the store on a Saturday afternoon, not one of the sales people asked if I needed help.  When I inquired if I could see – or buy – cabinet hardware, a very nice woman explained to me that they are a showroom. I could pay for fabric or rug samples, but nothing else was "cash and carry." (The last are my words.)
I have something to say about this, but I think it's all implied here.  What I can't stop wondering is, what in the world are we going to do with that building when it's over?
Images courtesy of Restoration Hardware.