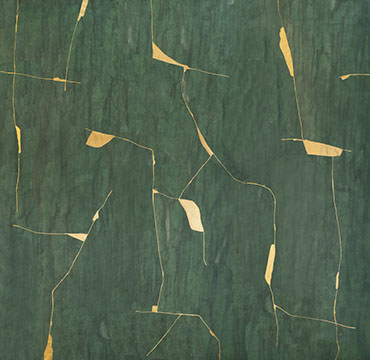 If you're a design enthusiast you're probably familiar with Porter Teleo, the custom hand-painted wallpaper and fabric created by Kelly Porter and Bridgett Cochran.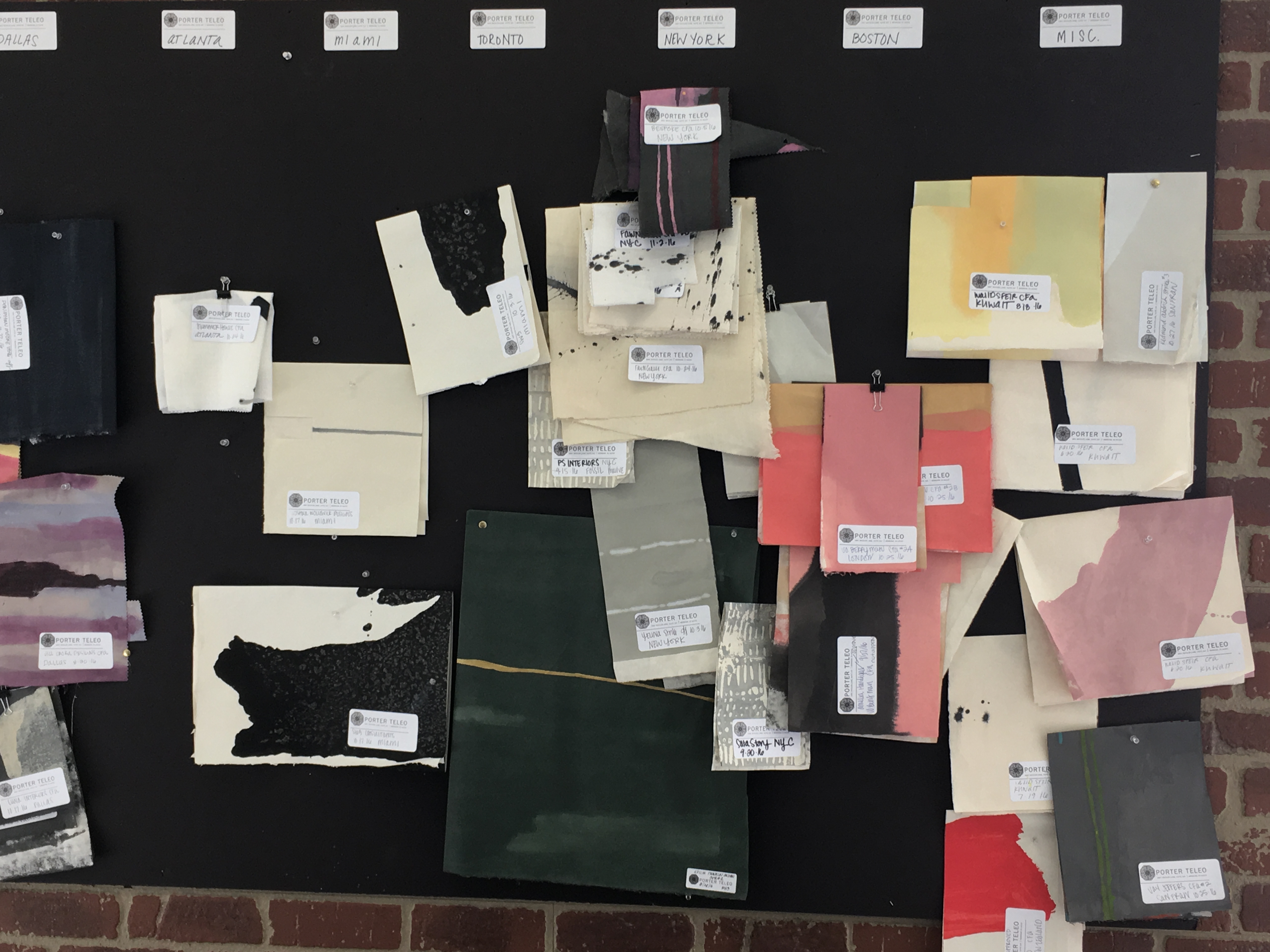 I've been aware of the firm since I first saw their work splashed across magazine spreads years ago. So many years ago I can't count. I was talking with a local designer a few weeks ago and she said, "It's weird how you don't see their product here very often."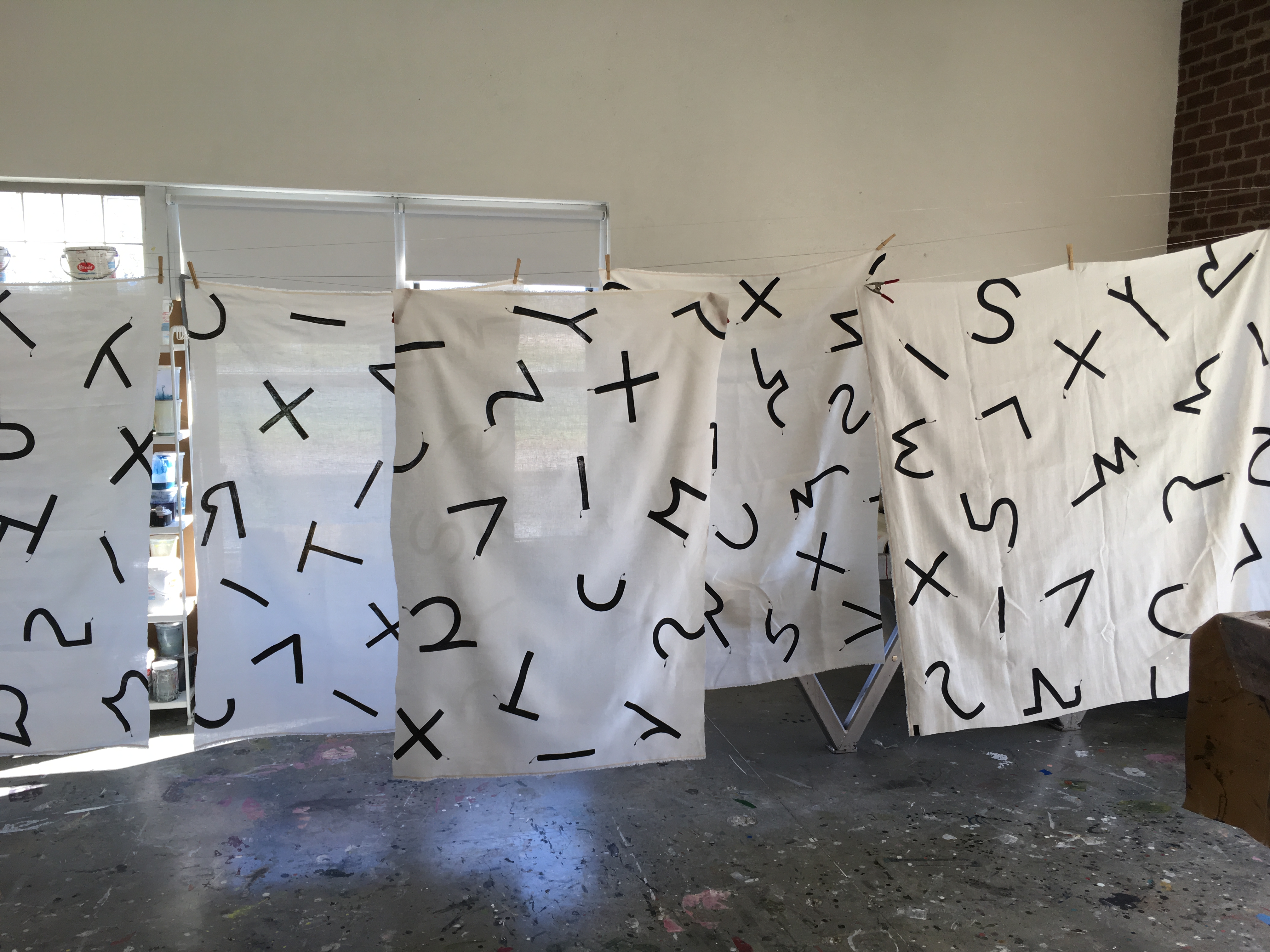 "Here" being Kansas City, because that is where the the pair is based. What is really weird is that we've never met. So I rang them up and dropped by their workshop to see where the magic happens.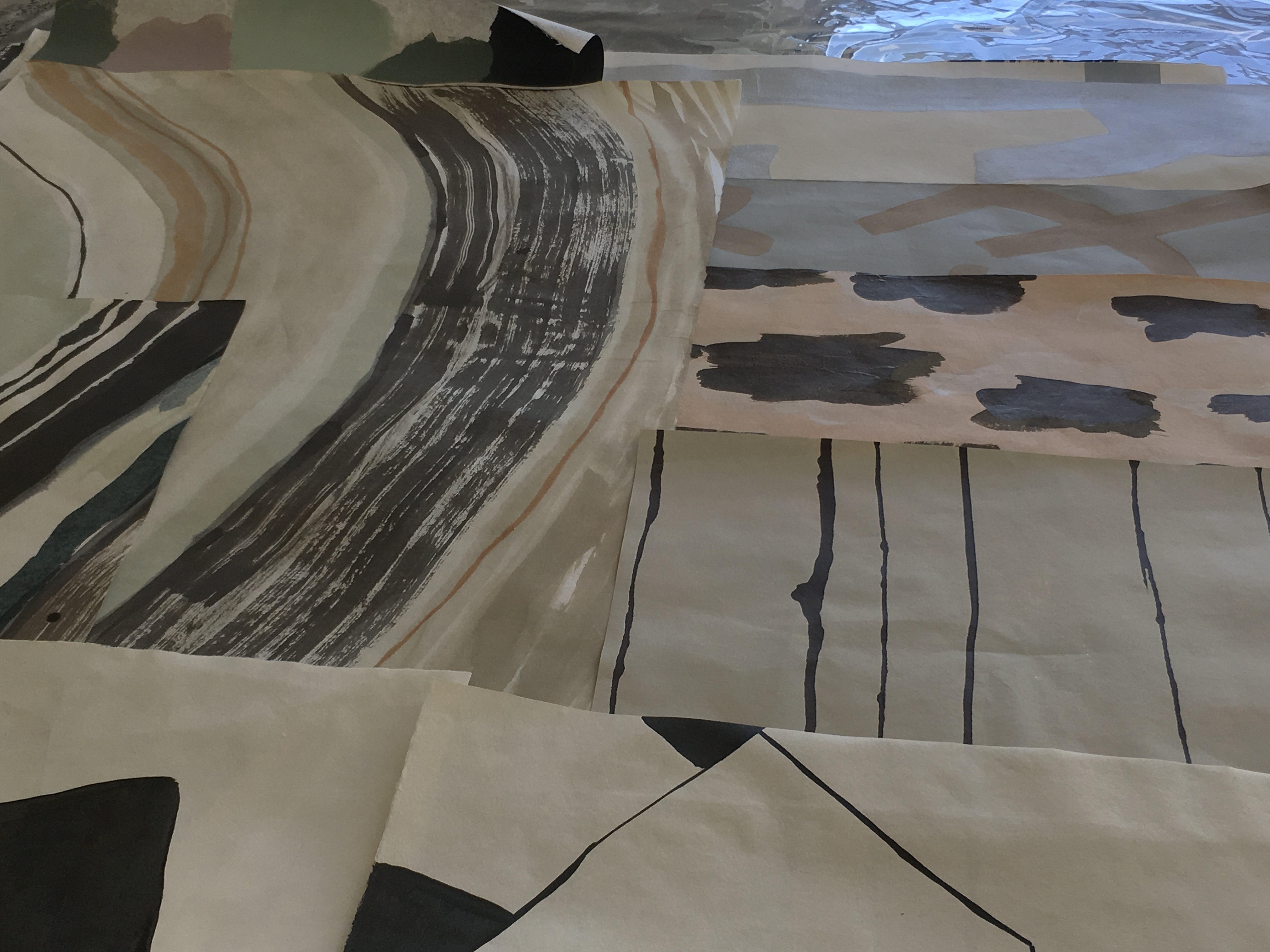 Splattered paint, clippings of color, drying samples, what's not to love? Besides, both women are that crazy combination of passionate about what they do and not at all manic. If fact, they're both lovely.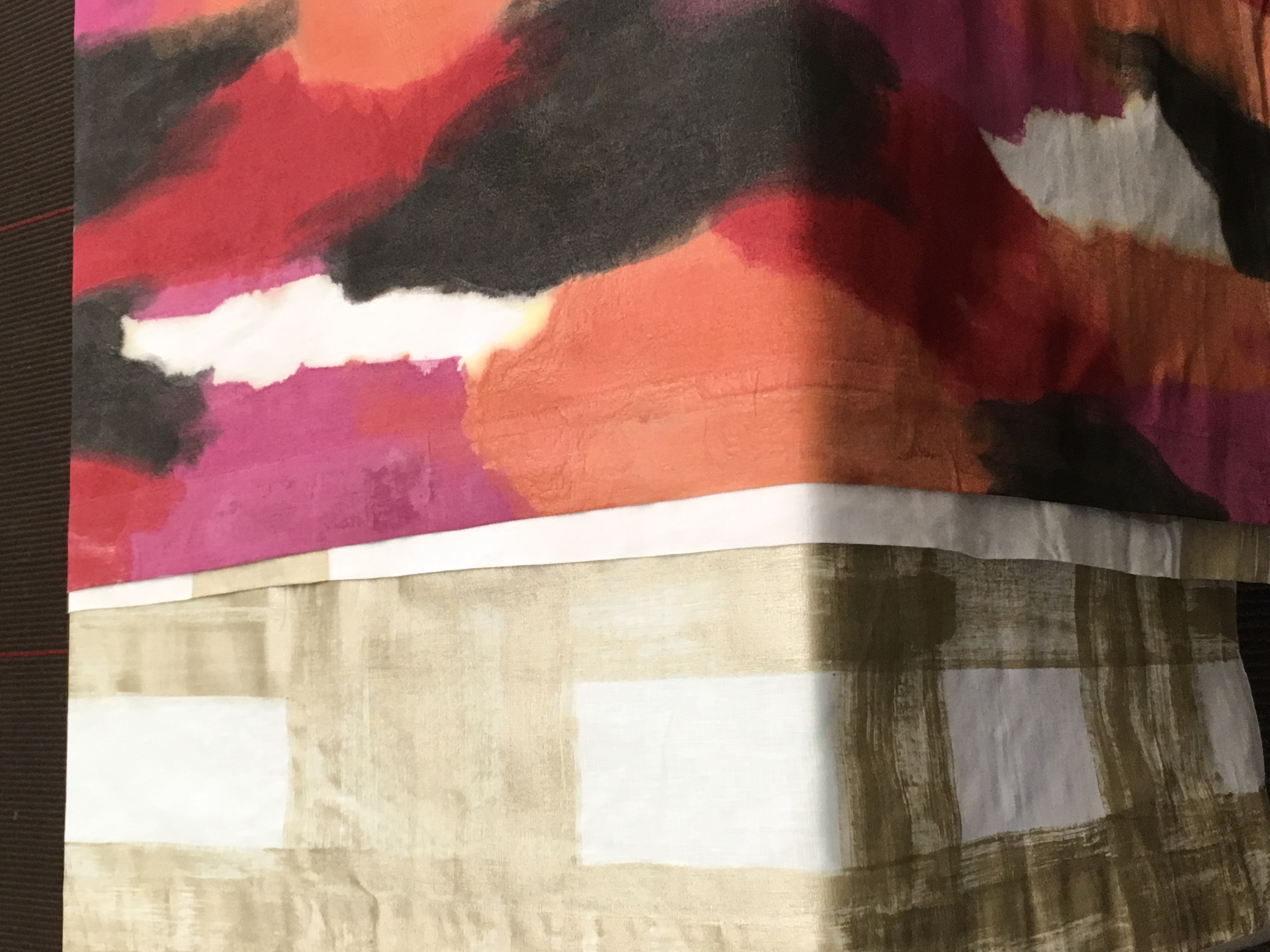 We talked about work and kids and Kansas City and how their business has grown – not always as they expected, but grown nonetheless.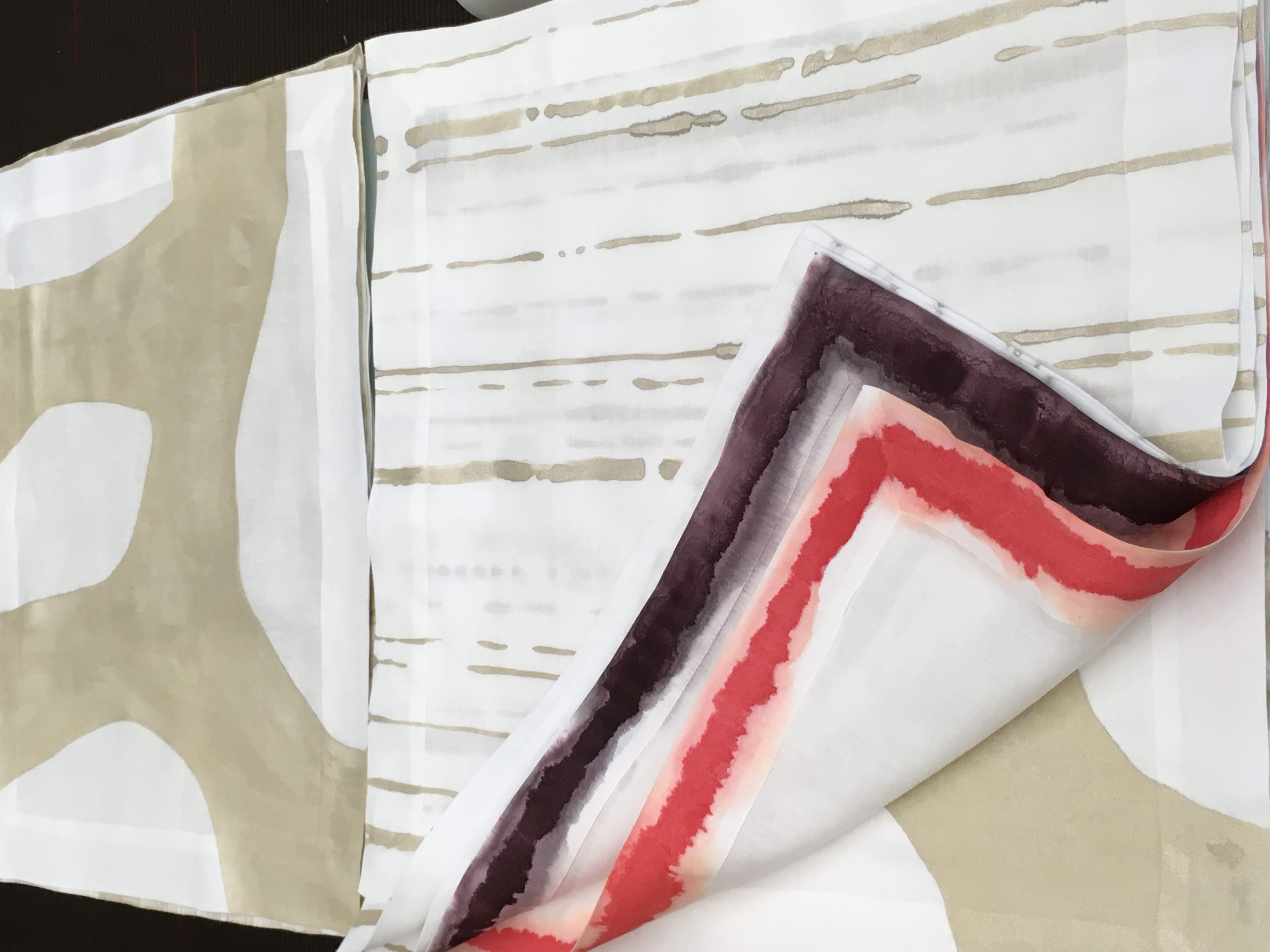 The line, which was originally wallpaper, now includes fabrics and table linens. Some of the linens are "stock" and you can order straight from the site. But Porter Teleo has started a new concept. Pick your favorite Benjamin Moore paint color and they will whip up your napkins, placemats, runner or tablecloth in four weeks. Seems that's just enough time to make your holiday table a total knock-out or finally please the hardest-to-please person on your list.
All you have to do is click here for custom and you're on your way.
All images mine except Kintsugi Gold, top, which I swiped from the site.