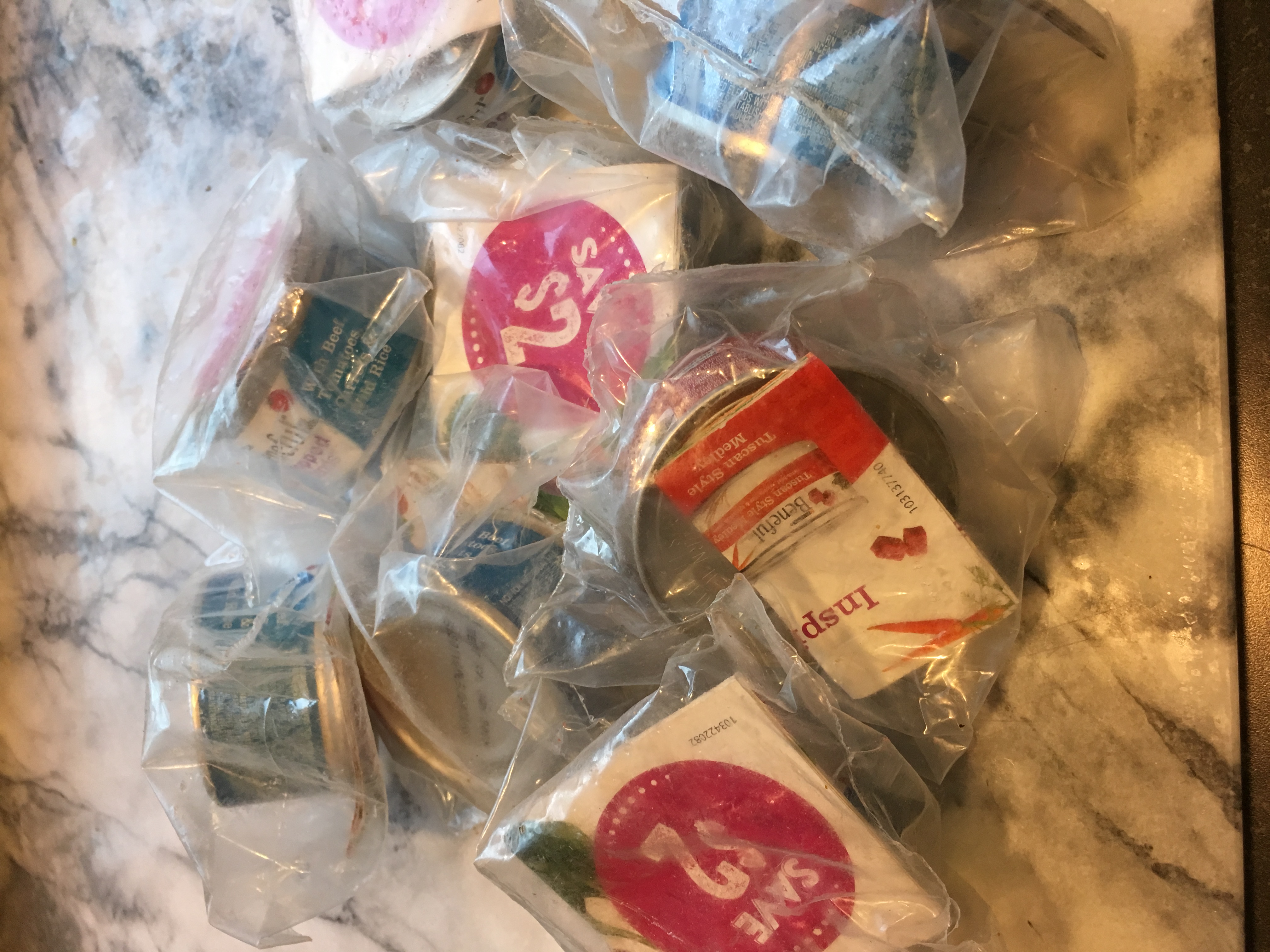 One of the projects on my list for the house is a mild-modify of the kitchen. In the interim, I had an outlet installed in the pantry so that I could move my appliances off the counter. In order to do this, I had to do a little tidying.
I'm horribly messy, which no one believes because all my mess, domestic and emotional, happens behind closed doors. Jumbles of bowls, piles of knives, tipped over water bottles. Consistently, the more space there is in a hidden nook, the more mess.  This was the case the with the pantry.
In order to move the appliances I had to remove a shelf, which demanded some shifting. Few tasks have provided as much insight into my psyche. There was a box of crackers that had been down to the last four for months, but there they were still nestled tightly in the waxed sleeve. A shelf down and to the right, laying on its side was a box of the "wrong" Goldfish (whole wheat, good heavens) that has been there, opened, since last summer. And on the bottom shelf lived a pile of small cans of wet dog food samples that were a promotion in Rosie and Dexter's dry food for well over a year.
These tins, smaller than any can of tuna, would not provide my Boxers a nibble. Rosie is sweet and feminine, but even she would be insulted by this amuse bouche. But each week as I opened a 20 lb. bag of kibble, I would carefully place another tiny tin on the bottom shelf of the pantry.
There is a spring of anxiety that goes along with starting these house projects  – the third floor, the kitchen, the baths – that comes from a deep and hidden well. After her divorce, through both her actions and her words, my mother began tattooing a phrase on my brain. "There's not enough."
How can I throw away three crackers, when I may need them later? How can I donate the simple, short-sleeved sheath that has never fit quite right when there may be a day that I will need it and have nothing? How can I discard these tiny cans of dog food when they may someday be all I have to offer my forty pound beasts?
But I am beginning to remind myself that not only does this mantra of lack not serve me, but it is not true. I have always had enough and in most cases much more than enough. So with some guilt I threw away the crackers and bagged up the dog food for the next person I saw standing on a street corner with a sign and a pup and moved on.
The toaster oven and the coffee maker agree that the pantry is cozy, and the countertops are blissfully clean.