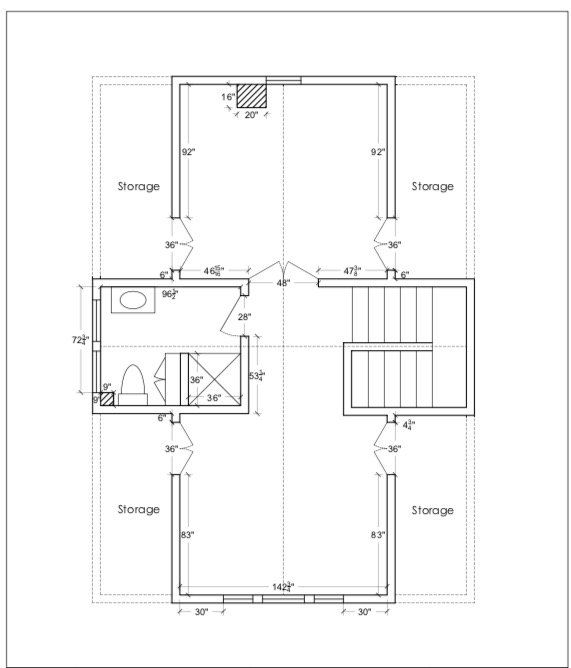 I could see the room in my attic on the third floor the first time I saw the house.  When I brought my oldest son to see the house for the first time I said, "I think there could be a bedroom up here." He said, "Dibs."
I can hardly believe it, but that was nearly four years ago.  Construction starts Monday.  It's probably good that I wasn't able to start right away.  We have a much clearer understanding of how we live here and what we need.
My office will be in the front part of the house with the north facing window.  Because of a large tree that shades the back, it is the sunniest part of the room.  The back room will be a bedroom for my oldest son when he's home and anyone else who may need a place to crash.  As with any 104 year old house, existing closet space is limited.  The storage under the eaves will provide space for Christmas decorations, off-season clothes and the bins of nursery bedding with which I cannot seem to part.
I hate to make generalizations, but I have an affinity for bartenders and contractors.  As my contractor and I have discussed specifics, I've started to talk about the second floor bath, my closet and, oh yes, the kitchen. When the project creep sets in he says, "Let's just focus on the third floor.  If we still like each other after that, we can talk about the rest."  Wise man.
I'm going to check in here once a week, but will have regular posts on Instagram if you'd like to follow along.