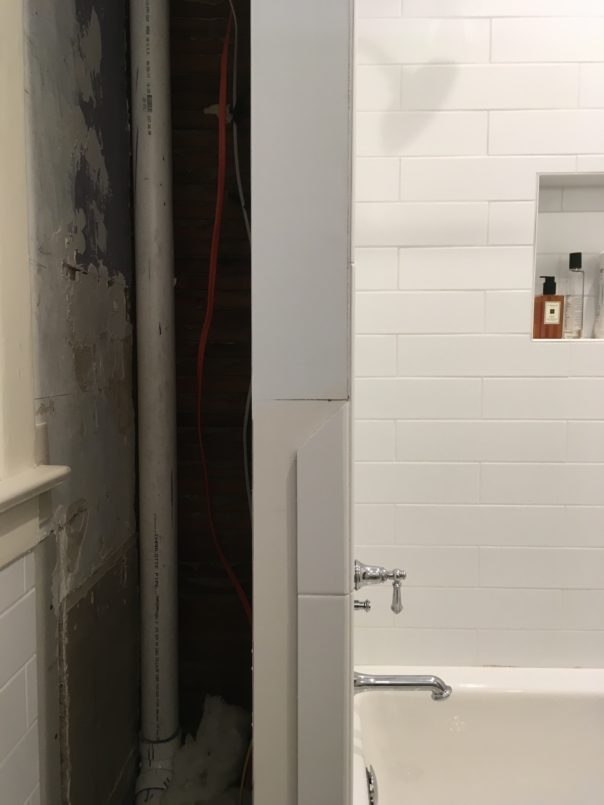 This time of year always has a strange in-between sort of feel to it.  We're past Christmas and Hanukka, which are impossible to ignore even if you celebrate neither, and not quite to the new year, which always holds the illusion of a fresh start.  It's not really as if we believe 01-01 will be magically different than 12-31, but it has a clean sound to it and, well, why not?  Fresh starts must start somewhere.  I think the image above of the second floor bath sums it up.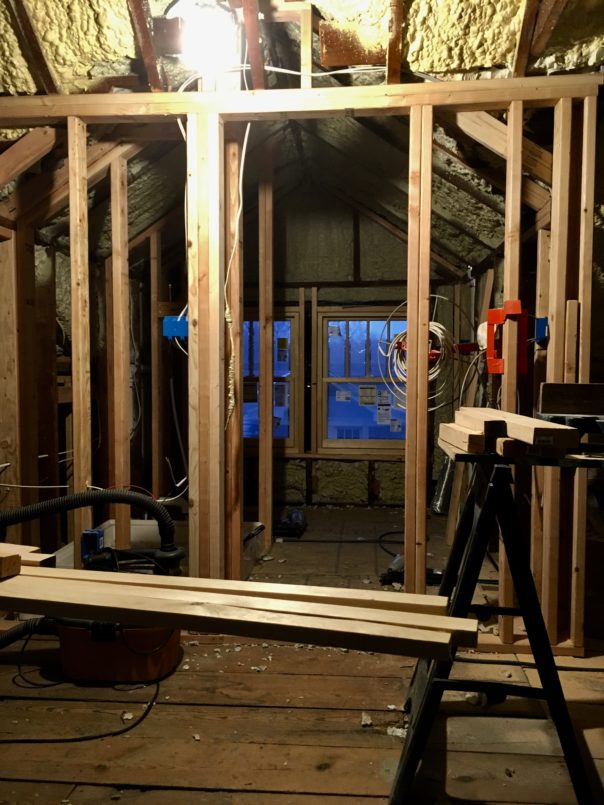 There is a lot complete on the third floor renovation, and there is a lot undone, including – sometimes – me.  The bathroom, tucked just under the eave is shaping up.  I can see it in my head already and I think it is going to be pretty swell, but my contractor keeps using the words, "fine for kids." I'm not sure he shares my vision.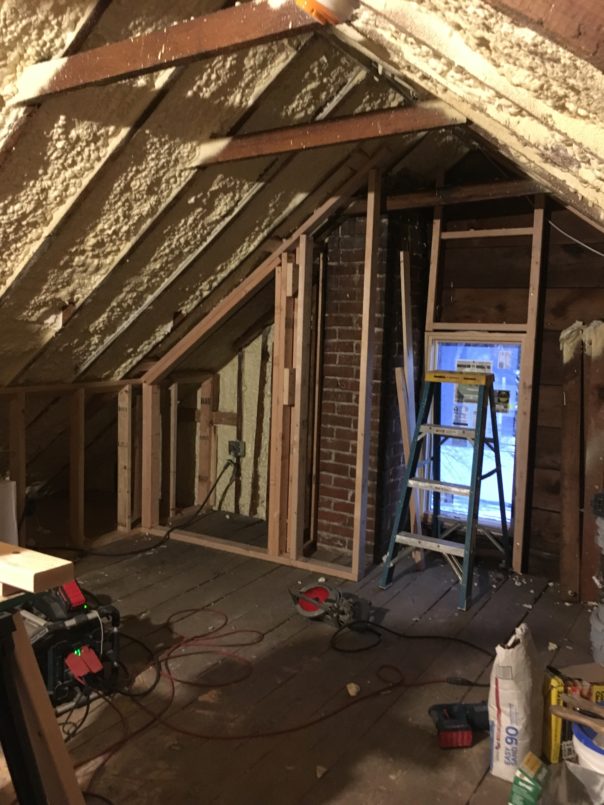 We did make a spot for the closet, which was something of a last-minute save.  My contractor is mystified about the amount of storage I think I need. "What are you going to put up here?" he wonders.  Ah.  Christmas decorations, off-season clothes, pillow forms, fabric remnants.  I can't wait.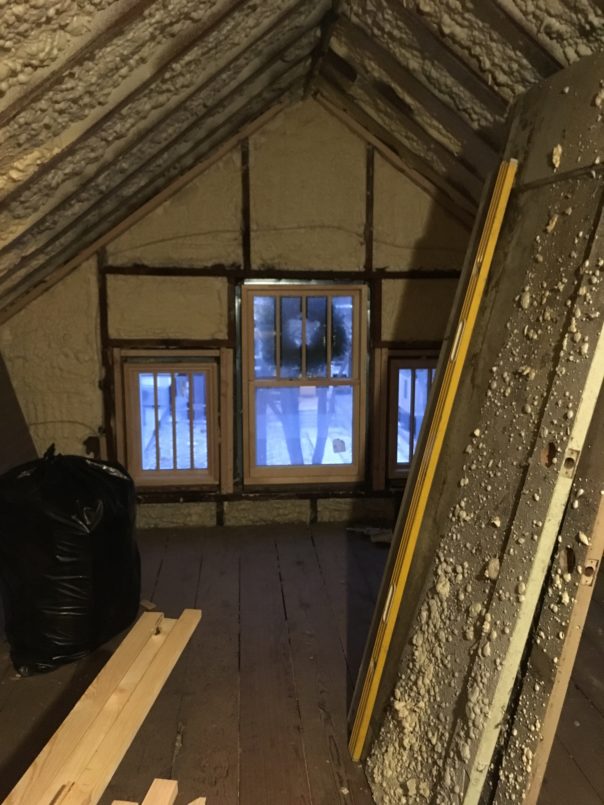 And the windows are in.  Already there's a remarkable change. Even with today's single digit temperatures, it was comfortable up there with no heat.  (There will be heat. Swear. It's coming.)
My contractor is also indulging flights of fancy such as bookshelves on the landing at the turn of the stairs.
"Do you need them?" he asked.
"Bookshelves? Oh, yes," I answered.  "Always."
He paused in a way that I've come to recognize as resignation more than agreement.
"Then you'll have bookshelves."
Perhaps the bookshelves will be complete just before – or maybe after – the as-yet-unfinished cabinet in the second floor bath. Certainly in 2018.  2018 is going to be our year.