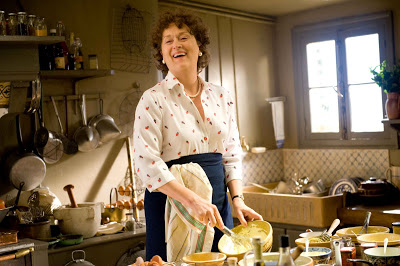 Once the Director and Production Designer decide what will be shot on location, what will be sets and the feel that those spaces should have, the Set Decorator begins to fill in the blanks. "From there my assistant and I begin to look in all sorts of places for pieces that we think express who the character is. We photograph lots of stuff and then put together a collage of what we think works," explains Susan.
These concepts are eventually presented to the Production Designer and Director who make selections on what they feel best reflects the characters in the film. "There is always a pile of maybes and rejects as well. Think of it as soup to nuts – it's not just the furniture – it's the little things that give hints as to who the character is. I save things like burned down candles, old worn soaps and burnt potholders and am constantly switching out my worn wooden spoons to use in the sets. I had an old kitchen soap that went from movie to movie until it got lost!"
All images courtesy of Sony Pictures; photography by Jonathan Wenk.