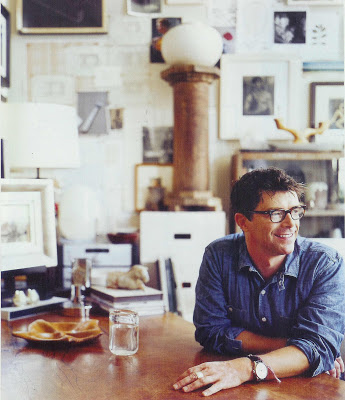 OK. I think I'm back on track. Fortunately for me, you can't see that my house is a disaster, but somethings are under control.
While everyone was fawning over the cover girl and her cool Hamptons hide away I was flipping back and forth through a much smaller layout on Thomas O'Brien. (He's just darling, isn't he? He must be nice. He has his glasses custom-made; I appreciate things like that.)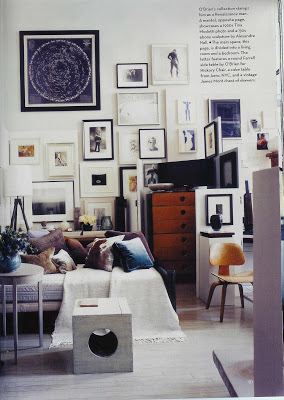 I'm not sure why House and Garden ran this spread. We've seen his apartment before and I don't think much has changed. And I don't think I care. I had already given him ample points for making the largest room in the apartment his bedroom, the ultimate modern salon.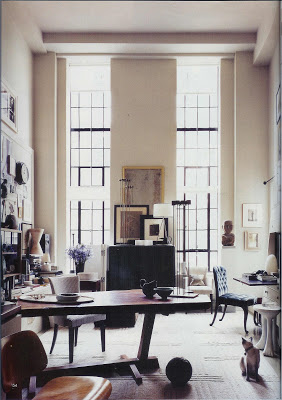 I guess that is where I was focusing on first glance. This time all the detail of the apartment unfolded for me. I certainly would not pretend to know how Mr. O'Brien chooses his things, but while this home is stylish, it doesn't appear styled to me.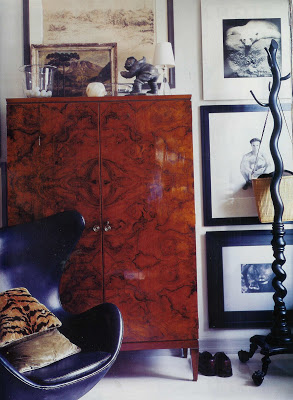 I am a sucker for black and white art so his wacky gallery wall is so alluring. I also love that the egg chair is in black leather. I feel like I've seen it in every zany color and pattern. Isn't he chic and cool in his smooth, black silhouette?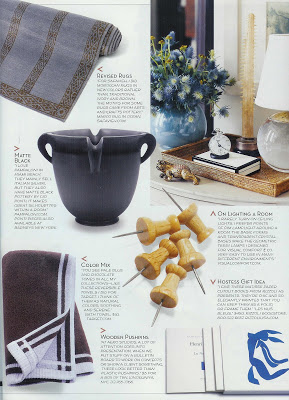 I like Tom. And, I owe him, right? He inspired yesterday's post, and today's and, guess what, tomorrow's as well. He introduced me to Gio Ponti pottery which is so interesting. And he told me he gives his friends Matisse paper cutout books. He didn't just open his door, he opened his soul a bit. I see it all over his home.