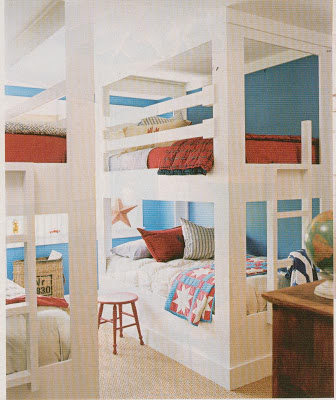 While writing the post yesterday I realized how few pictures of children's rooms are in my file. They do show up in magazines fairly regularly, but apparently Baroness Bomburst is editor of most design books. (She's the meanie in Chitty Chitty Bang Bang who employs the Child Catcher. Just in case you forgot.)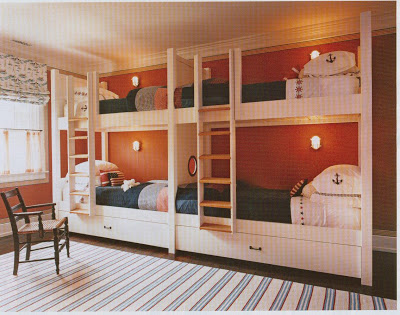 I did manage to pull a few from the files. Not surprisingly, a couple of my favorites are designed by Steven Gambrel. (Did you notice how much restraint I've been showing? Post after post with no mention. And, no, there's no restraining order.) All images House and Garden.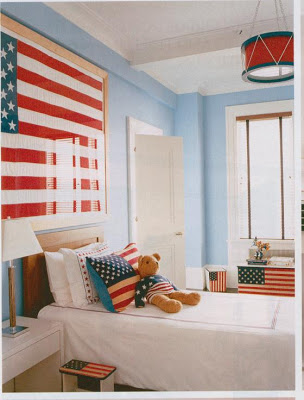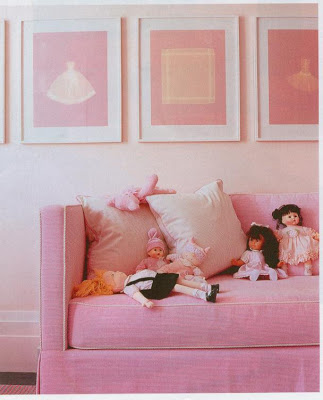 Mariette Himes Gomez acknowledges that children exist in her new book, "Houses."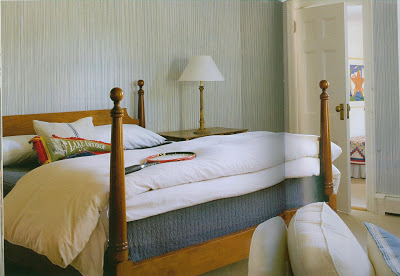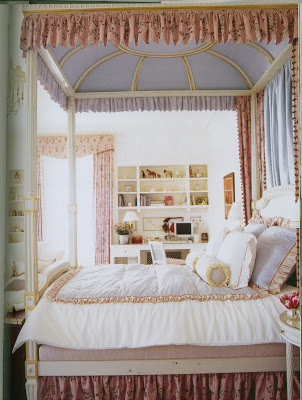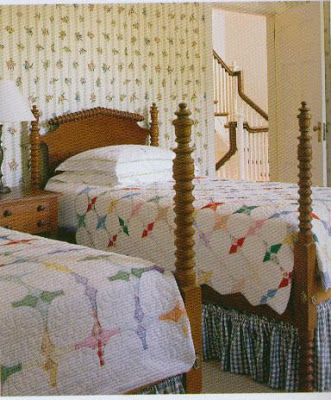 The beds and the quilts reminded me of Waldo Fernandez's son's room in House Beautiful, January 2007.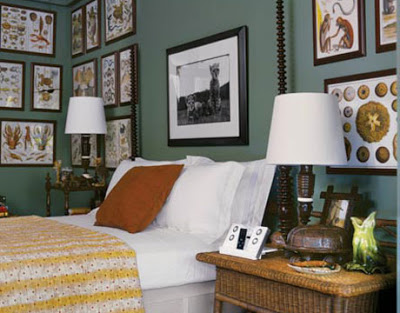 The spool bed came from "somewhere in Kansas," of which he's says, "Well, they have a lot of great stuff there. All the Midwest does." See?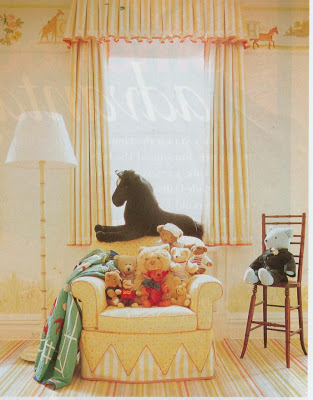 Vintage Mario Buatta.
My bedroom growing up had yellow (surprised?) walls, orange carpet (it was the 70's) and yellow faux bamboo furniture that I thought I picked out myself, but that, very likely, had been chosen by my mother on a previous trip.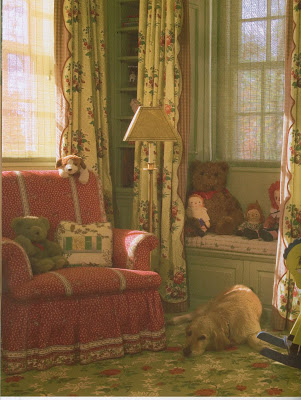 Designed by Sallie Giordano and Leta Austin Foster, Farrow and Ball, The Art of Color.
She let me move the furniture, rearrange the shelves and put just about anything up on my walls. Although, as an aside, the only thing on the walls in her rendition were four, large Joan Walsh Angland prints in wide washed-green painted frames lined up on the long wall. I don't know what I would do with them, but I wish I had them now.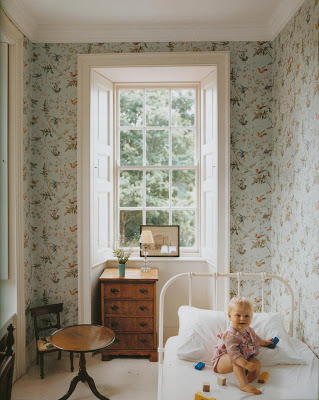 Baby Iris's room in the home of Stella Tennant and David Lasnet, Vogue Living: Houses, Gardens and People. I must admit, there are several children's rooms in this book worth seeing.
Perhaps because of this, I tend to go more English country-house or crisp beach house when it comes to children's rooms. Teenagers are different; they can pop all they want. Someday I might show you pictures of the Blandings boys' rooms. Likely when they go to college and they are clean enough to be photographed. Ahhh…it's all making sense to me now. Editors aren't overlooking them. They just don't want to pick up the Barbie shoes and the Legos.
Image, top, unknown Cottage Living.