1st dibs
has a nice little feature on
Chinoiseries
, the stunning book by Bernd Dams and Andrew Zega.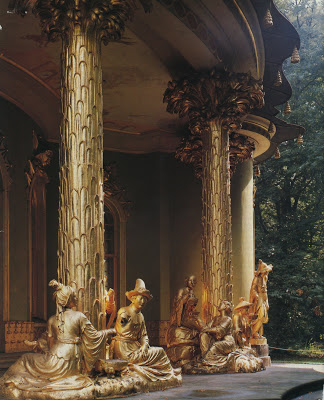 It reminded me of the story I pulled from a vintage House & Garden, December 1988 on Frederick the Great's country retreat. Not having the budget of Louis XIV,
Sanssouci
is on a much smaller scale and is modeled on Grand Trianon and not Versailles.
Photographs, Erich Lessing.