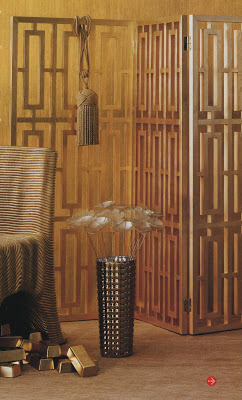 In the June issue of Met Home, I noticed a lot of rectangles. Their Design 100 list included "gold." Illustrating their point was this image of the fretwork screen from Armani/Casa and the gold ingots from Conran touted as the chicest of doorstops.
Michael Berman's collection for Kravet.
So maybe someone at Met Home had a bit of an AHA! moment. This month, their trend alert is bricks.
Like me. I'm 10 & up. Way up, but still.