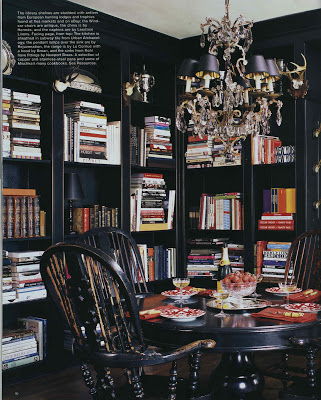 At first I thought the altitude was making me light-headed.
But after returning to the plains I was assured that my original assessment was correct.
Black is the new black at least when it comes to wall color in the September shelter mags.
Shiny or matte, paint or paper, I applaud them all.
I considered matte black walls in the dining room of our first house and a friend with solid, if conventional, taste gasped, "It will look like a chalkboard! Don't!"